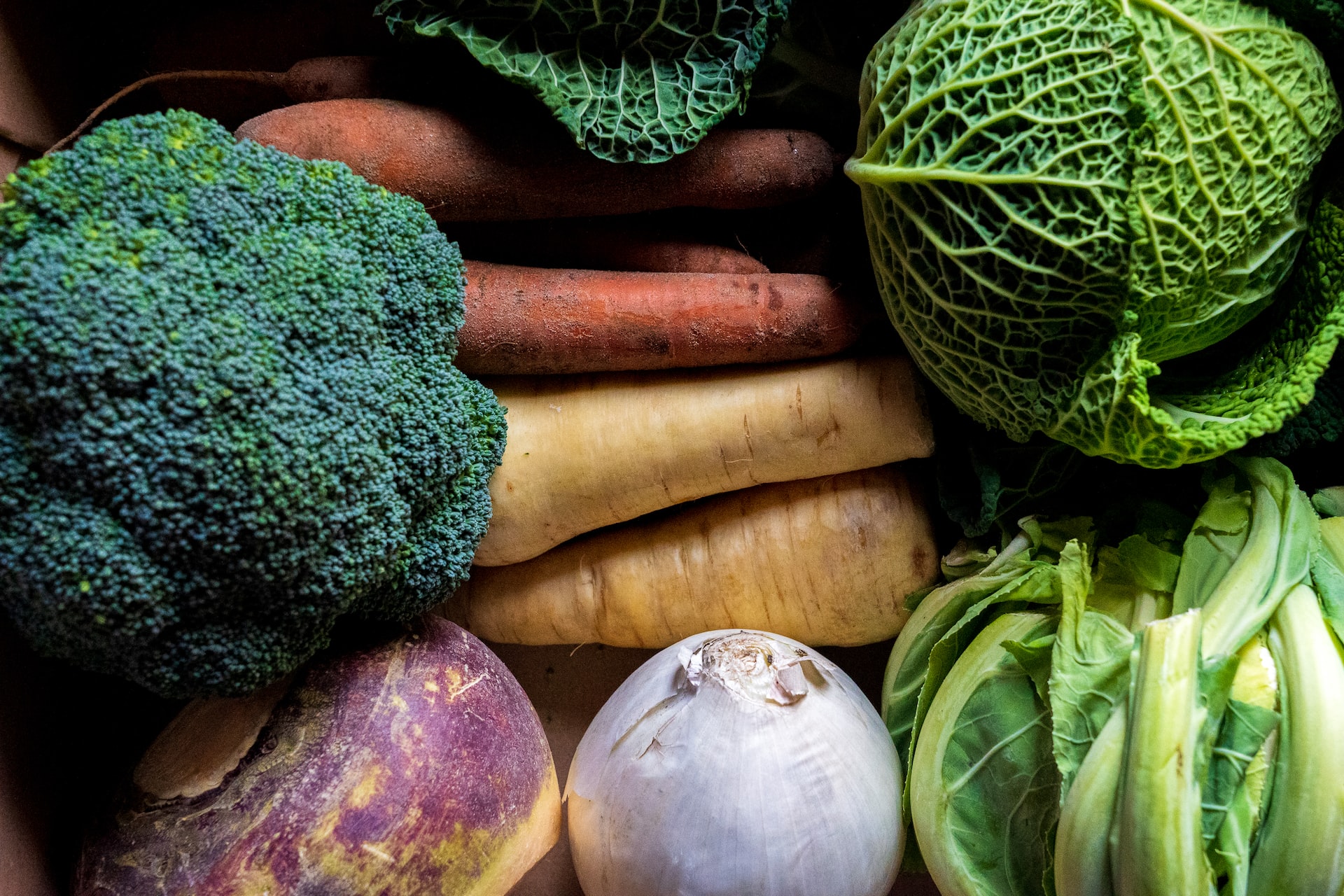 Winter is a tough time for many plants to grow and survive. Despite this, there are many types of vegetables that you can grow in your garden during winter. If you are on the lookout for some winter plants, here are the 10 best vegetables to plant in the winter. These won't just add greenery to the winter garden, but also produce a yield of fresh, home-grown, and straight-from-the-garden veggies!
Having a vegetable garden in the winter is not easy, but it can be rewarding if you succeed in it. Some veggies to include in your winter garden are:
Beets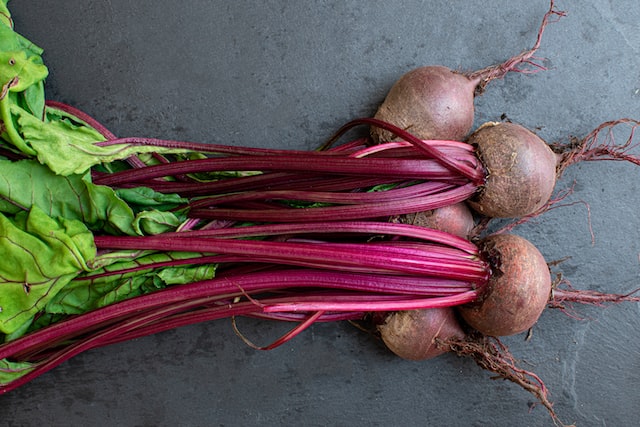 Summer beets and fall beets taste wonderfully sweet, but they cannot beat the beets grown over the winter period. It is better to grow beet seedlings when the weather is somewhat cold and moist, while beet plants grow well in the summer months.
Although beets are frost-tolerant, it is better to grow them in mild winter temperatures. The best time to plant them is in the late fall so that they get time to mature during the winter. This makes them super sweet since the roots store sugar in winter.
Follow the instructions on the pack while planting beets, and plant them densely. This is the veggie that lets you harvest all through the winter, not just the root but also the beet leaves.
Asparagus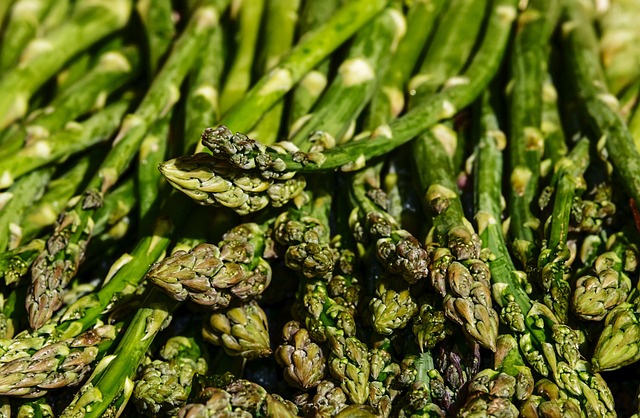 You can enjoy asparagus each winter if you make a permanent asparagus bed in the fall. To make it beautiful, choose an autumn variety of Asparagus, like 'Mondeo', or a colorful variety, like 'Pacific Purple'.
Keep in mind that it may take up to 2 years to harvest asparagus after planting. But the asparagus keep cropping, and you could be able to harvest every asparagus crown for about 25 years, producing almost 25 spears each year.
Peas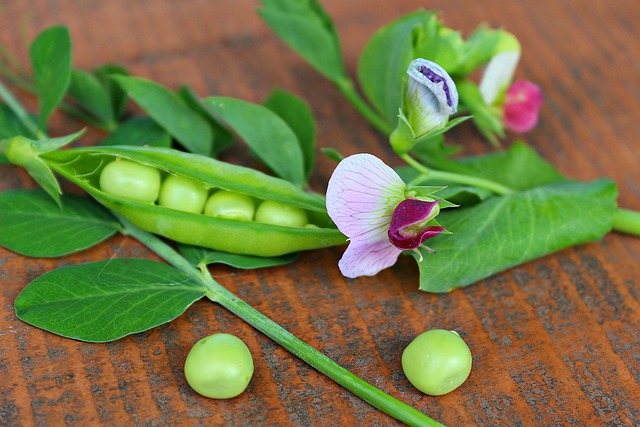 A great veggie to add to soup, rice and many other dishes are peas, and you can easily grow the Austrian frost-tolerant peas. The growth of peas slows down or stops as weather becomes colder than 0 C (-17 F), although they can thrive in heavy frosts.
Here is a tip to harvest yummy peas one month before the usual harvesting season: Sow the seeds of rounded types of peas, such as 'Kelvedon Wonder', and 'Meteor' during late fall.
Kale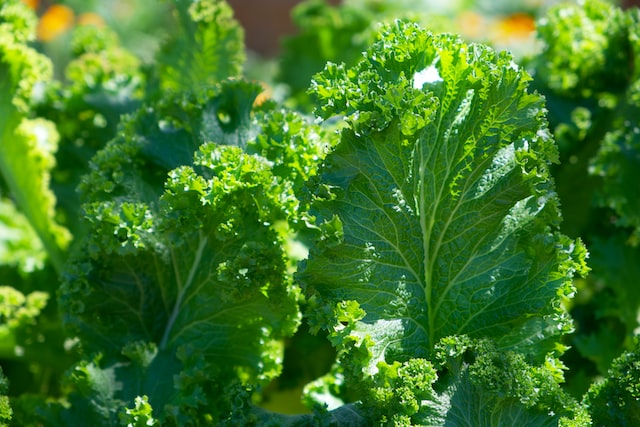 Being a very hardy vegetable, kale thrives in extreme cold and frost weather. There is a significant difference in the sweetness between overwintering kale and spring or summer kale, while the former one is a lot sweeter.
You may notice the leaves of kale sometimes dying in winter, but don't pluck them out as the roots are still alive. After having a great harvest of kale all winter long, the plant starts flowering as winter ends, and the leaves start to turn bitter.
Carrots
If you plant carrot seeds before the end of July, you would be able to enjoy baby carrots in the winter. Sowing later would make the carrots somewhat tender and you would get a harvest in January, or February. Smaller carrot plants thrive through the winter as compared to larger ones.
Place a layer of fluffy mulch on top of the carrots to protect them from the cold. If you cover them using a cloche or floating row cover, then they would even be able to survive extremely cold temperatures.
Radishes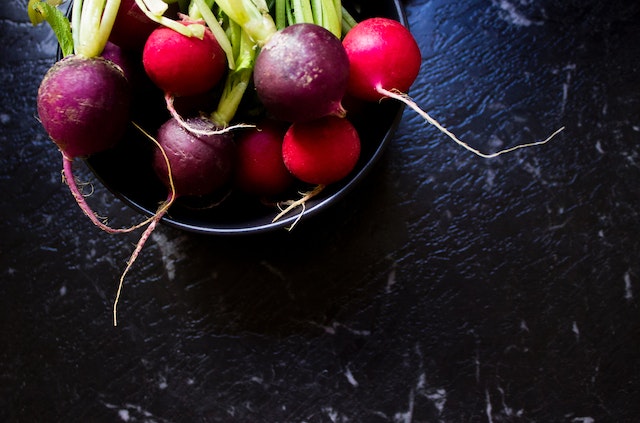 It is a great thing to pluck fresh radishes from your garden on Christmas and enjoy them straight away. To get a continuous supply of radishes through the winter, it is best to plant them with a gap of a week or two weeks in between. Plant them in early September and they will speedily grow to fill up your salad bowl.
The winter radishes are crispier and less spicy than the ones grown in summer. Use a straw or leaves mulch to protect them from the winter cold and a floating row cover can also be used to provide extra protection.
Broad Beans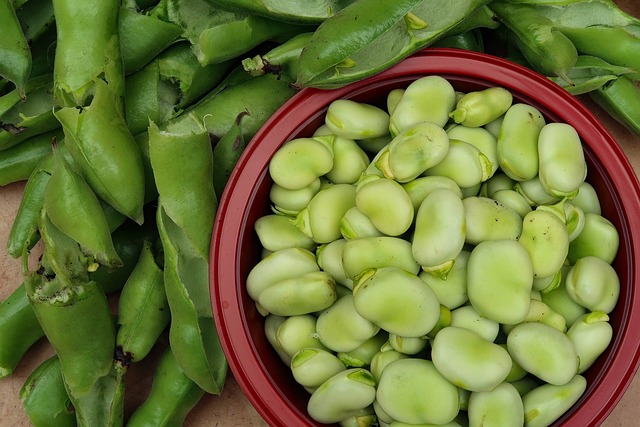 Broad beans are one of the best cold-season veggies which can tolerate frost and temperatures as low as 40 F. The ideal variety of broad beans to grow in the fall is 'Aquadulce Claudia'. You can harvest broad beans in around 85 days. Grow them in loose, well-drained soil, and full sun. Just water the plants when the soil dries out and avoid over-watering.
Spinach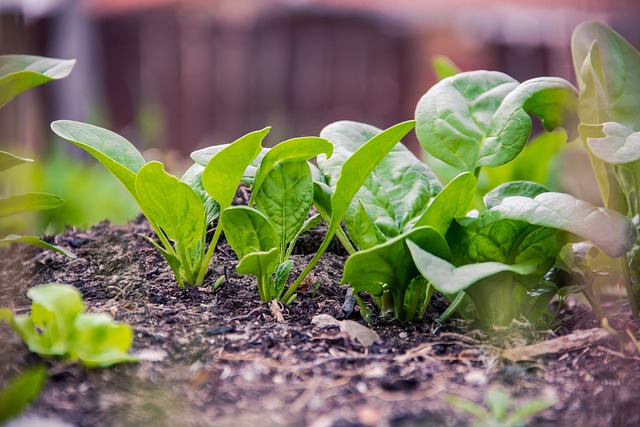 Spinach is an iron-rich veggie that you can grow in cold frames or open garden beds. The growth may slow down in the winter, but it gains the usual pace when spring approaches. Plant spinach in mid to late September, and protect the leaves by covering the beds with polythene tunnels.
Garlic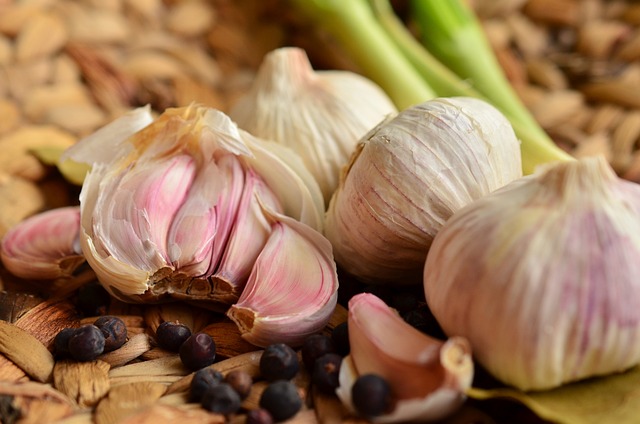 Garlic requires low care and maintenance, and it tends to produce a bountiful harvest although it has a long growing season. The best garlic varieties for harsh winters are 'Softneck garlic', and 'Hardneck garlic', while the former one grows better in warmer winters.
Plant garlic bulbs in a well-drained, and fertile potting mix, with a slight addition of compost when the temperatures are around 50 F. Even though the plants can thrive through frost, they grow better if you cover them with 2 to 3 inches of mulch.
Cabbage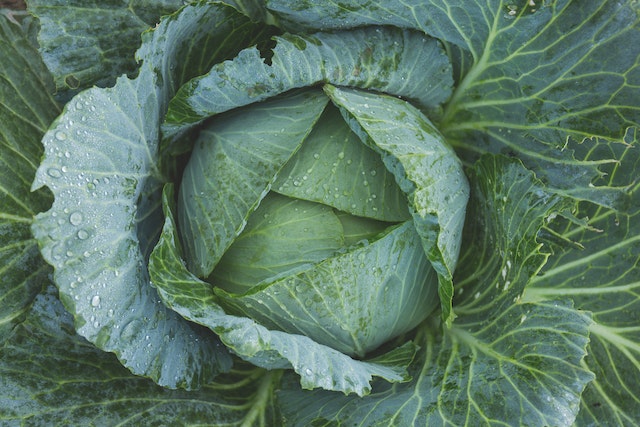 Winter cabbage is a frost-tolerant and low-maintenance winter veggie. The cabbage seeds germinate at temperatures around 40 F. Cabbage cannot live through hard freezes and produce early winter harvests.
Tips For Starting a Winter Veggie Garden
Now you know which vegetables grow best in cold temperatures, it is time to start planting. Here are some tips:
Timing – Growing winter vegetables at the correct time is an important thing. If your vegetable garden is not vacant yet, then plant the seeds in trays. You could then transplant them to the garden as they stabilize. It is good to plant winter veggies around 6 to 8 weeks before the first expected frost.
Raised Beds – It is a good idea to make a raised garden for the winter. It protects the plants from the soggy soil and is also a warmer option that will protect plants from frost.
Protection during Winter – To protect the plants from frost, snow, and wind, plant them in a protected place. You may use row covers, or cover crops to keep the plants safe.
The place where you live: It is a good idea to always choose plants according to the place you live in and the climatic conditions. If you are growing vegetables during the winter season, it is good to use a cold frame. It is a structure made of plastic or glass that provides protection for plants from nighttime cold temperatures, and harsh winter winds. Check out our guide about what to grow in a cold frame.
Temperatures: If you live where temperatures change rapidly, or there is a noticeable difference between daytime and nighttime temperatures, then growing plants can be a bit tricky as with harsh weather, the plant's roots, stem, or leaves can rot.
A good solution for these situations is to use a row cover. Growing underground vegetables in the winter can be done right if you protect the vegetable underground from frost going deep down. You can do this by placing a thick layer of straw or leaves on top of the gardening beds.
Wrapping Up
Now that you are aware of some of the best vegetables to plant in the winter, are you thinking about taking the next step? Visit the local seed store, buy the most suitable winter vegetable seeds, and start in your garden.
Use some form of protection such as row covers or cold frames. Provide the care you winter vegetables need and you will be rewarded with a wonderful harvest.