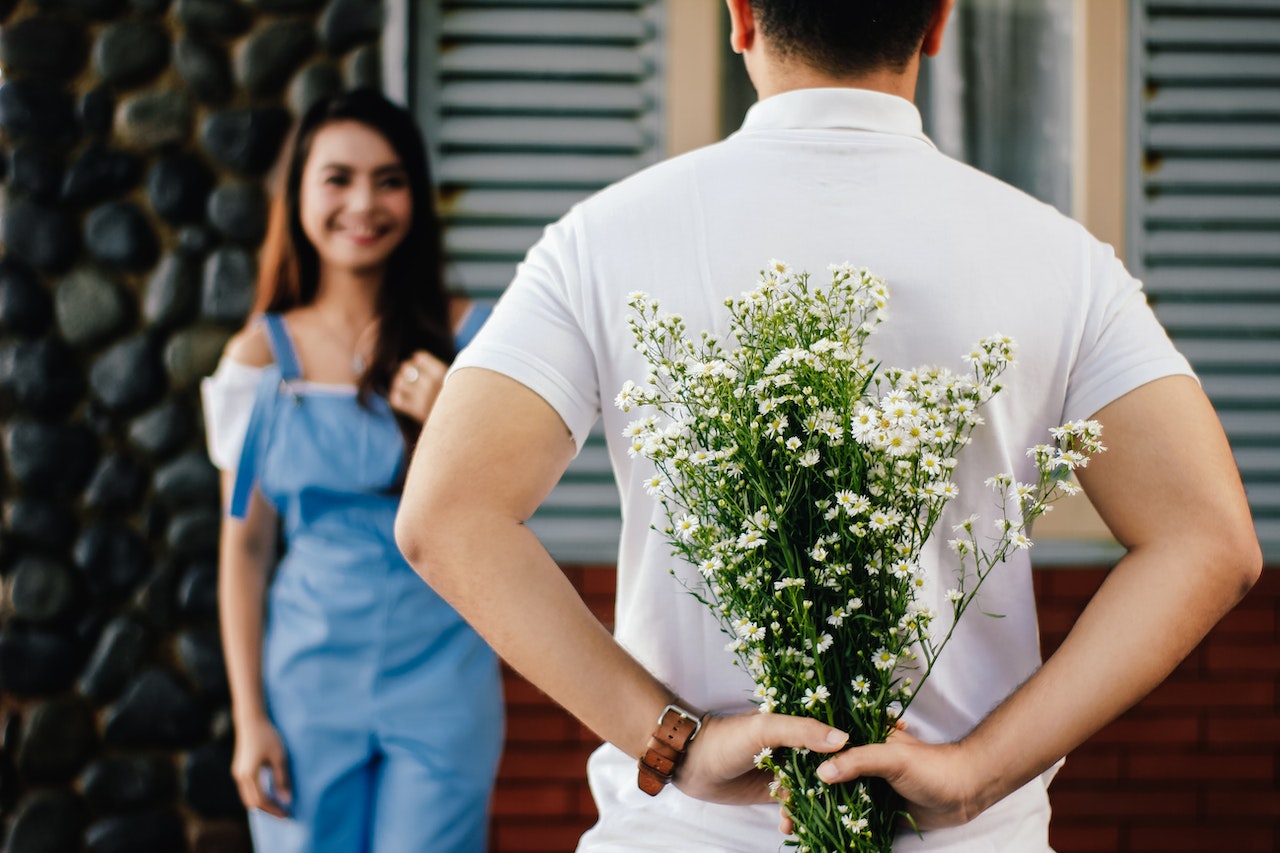 Love is in the air on Valentine's Day! It is a day we celebrate the ones we love and someone special in our lives. It is the time to give a gift that symbolizes your love. You may opt for a box of chocolates or something from the jeweler, but a bunch of flowers will say everything that you want to say.
Flowers have unique meanings, and you want to pick the right flower to represent the message you want to convey. Not to worry, let's have a look at 15 best flowers for Valentine's Day gifts.
Red Rose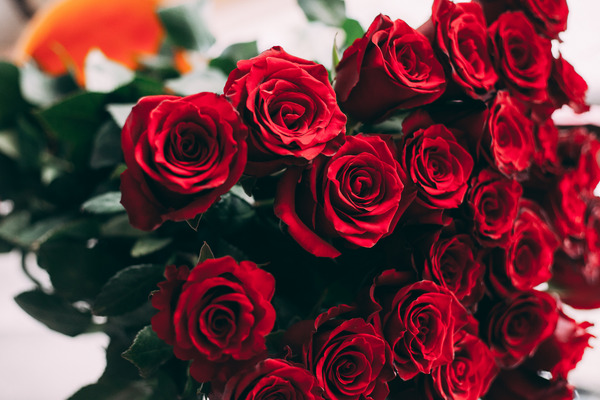 The red rose, with its lush and deep red color, is a symbol of love and romance all around the world. But do you know that different shades of red color may even represent slightly different feelings?
A deep red rose that is almost a maroon shade means that you are ready to make a commitment and devote your life and stay loyal to someone. Whereas a lighter shade may mean passion and desire and you are ready for love.
Carnations
Carnations were popular during the 80s as prom corsages to symbolize consideration and generosity. Being a symbol of good luck, they are perfect to include in a bouquet if you are starting a new relationship or if someone is starting a new chapter of their life.
There are many colors in which you can get carnations, but red and pink colors are the most common ones to deliver the same emotions of love and passion as with a red rose giving a carnation is less formal and has a fun aspect to it.
Lilies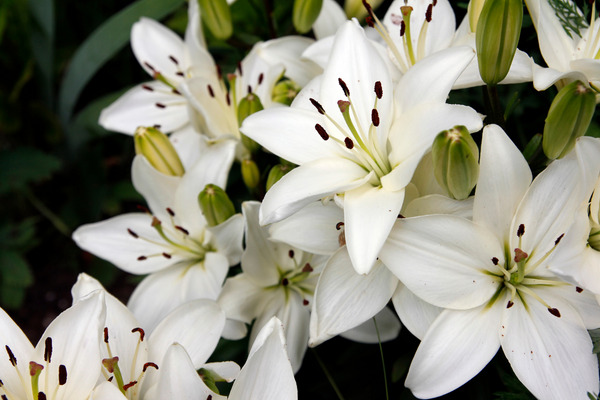 With a rich color range and elegant proportions, the lily proves to be one of the most famous and well-loved flowers around the world. The lily is commonly a symbol of purity and fertility, but different varieties may depict different meanings.
If you add lilies to a Valentine's Day bouquet, then they will add some contrast and height to the visual aspect, and represent a plethora of emotions. The innocent and sweet look of the flower also represents rebirth and new life.
Peonies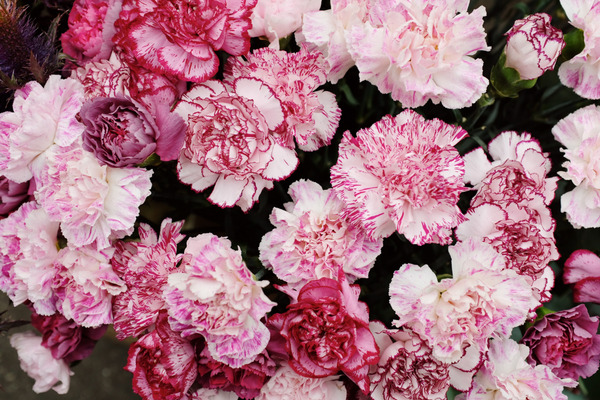 The lush, feminine, romantic, and calumnious peonies are very popular. White and pale purple peonies are very popular as are the classic pink peonies. Being a symbol of good fortune, prosperity, and riches, peonies are a great choice for a Valentine's Day bouquet. You can always use peonies as a fun and lively substitute for traditional red roses on Valentine's Day.
Tulips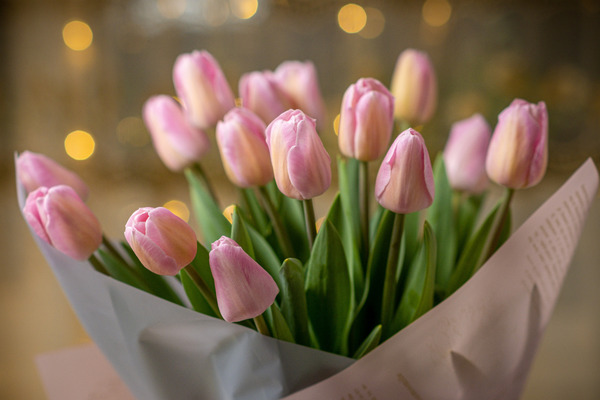 When you think of spring, tulips automatically pop into your mind. They are a representation of love and are one of the most life-affirming, charming, and glorious flowers around the world. You can give a bouquet of tulips as a token of friendship and love on Valentine's Day.
Hibiscus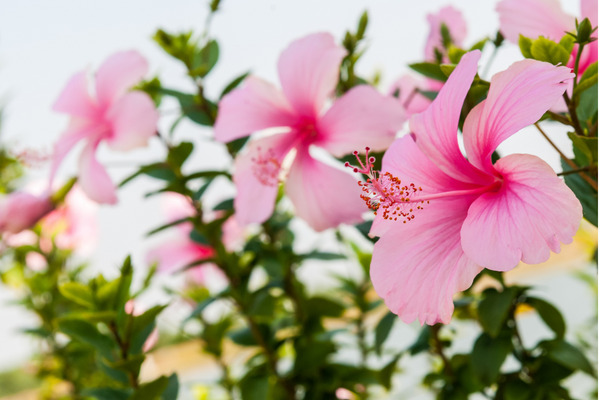 The hibiscus can prove a beautiful and exceptional flower to gift on Valentine's Day, although that is not commonly done. You could give hibiscuses to the person you love to represent their beauty and charm. A vivacious red hibiscus or a sweet, pink one can both be part of your Valentine's bouquet.
Dahlias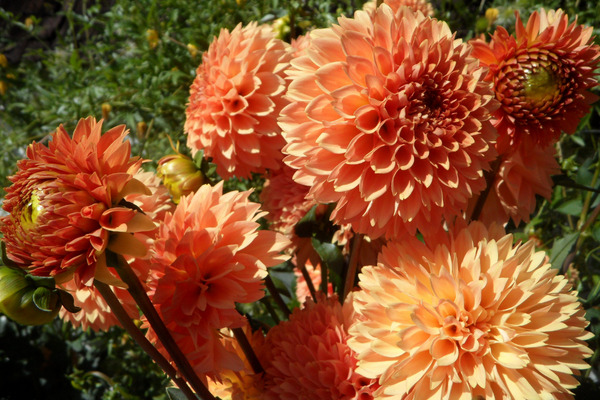 People love to grow dahlias for their mesmerizing, geometric blooms. Being a symbol of creativity, strength, dignity, and elegance, they can be the best bouquet to gift your mother or mother-in-law on Valentine's Day.
Hyacinths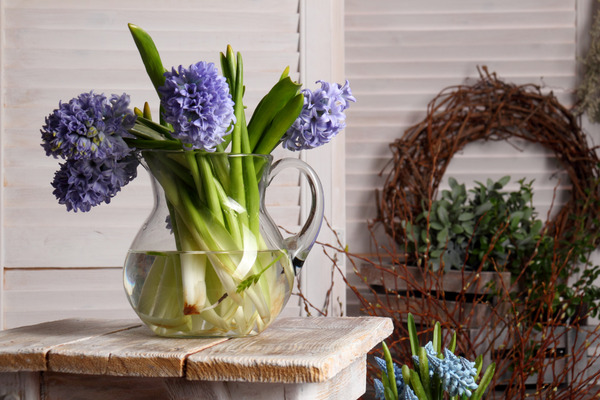 With their deep color and beautiful fragrance, hyacinths symbolize honesty and sincerity. A little tip is that it is better to gift someone potted hyacinths, as they do better in a garden rather than in a bouquet. This scented flower is the perfect thing to give to your loved ones if they prefer flowers that have a fragrance.
Orchids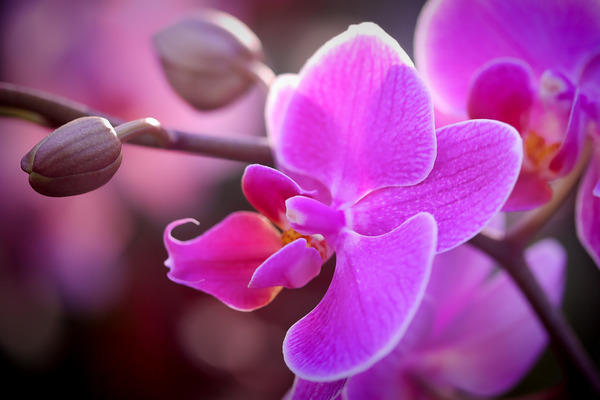 Orchids usually symbolize love, fertility, thoughtfulness, charm, and beauty, thus becoming one of the best romantic gifts for that someone special in your life. You may consider them more like houseplants, but they still make a very special Valentine's Day gift.
Lotuses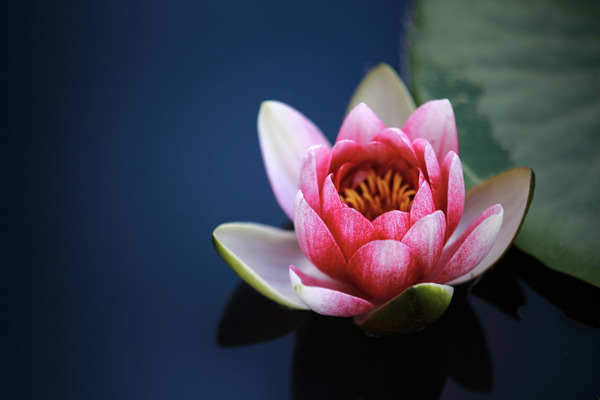 The Lotus flower, commonly called a water lily, is a symbol of purity and perfection and is thought of as one of the most special flowers around the world. You could gift your loved one a less-delicate variety of lotus to show how special they are to you.
Alstroemeria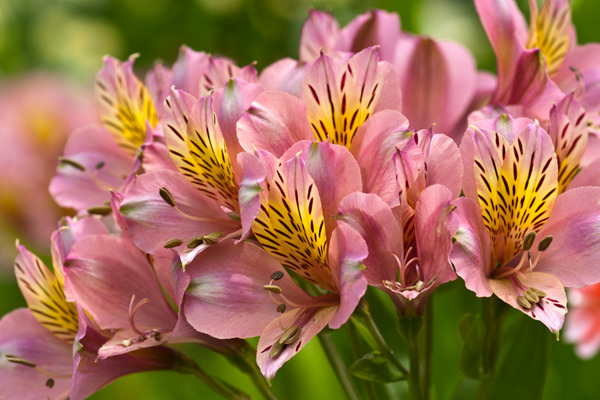 Also called Lily of the Incas, Alstroemeria is a representation of friendship and devotion. Adding some Alstroemerias to the bouquet could mean that you want to mark a favorable companionship.
Yellow Roses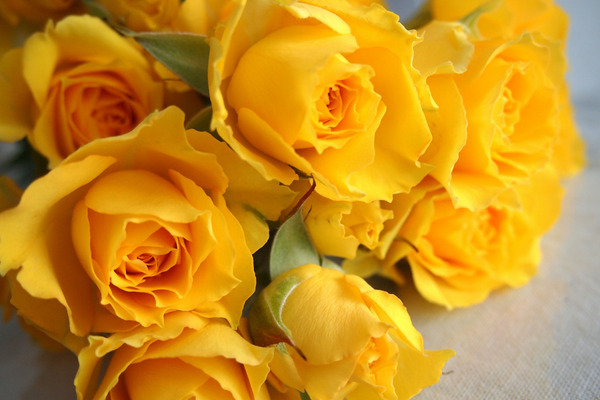 The bright sunny color of yellow roses represents warmth, happiness, and cheerfulness. Yellow roses are commonly gifted as friendship flowers and are great to show someone that they make you happy and your day cheerful.
Pink Roses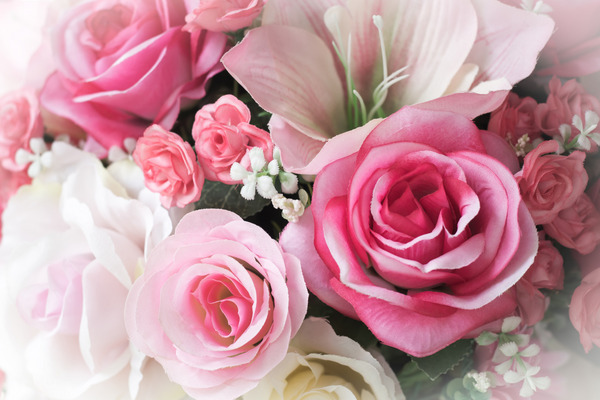 Pink roses are a symbol of admiration, elegance, and gratitude. You can give a pink rose to the person you admire the most this Valentine's Day and let them know that you are proud of them. The hot pink color of roses symbolizes appreciation and recognition. While the lighter shades depict gratitude, grace, and joy.
Gerbera Daisies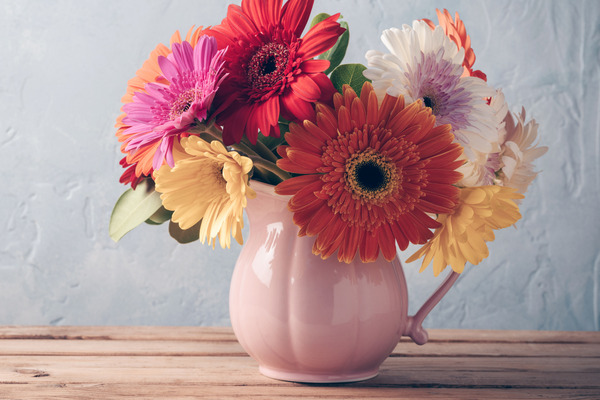 Daisies are a symbol of innocence and purity, and they can depict how pure your feelings are for your special one. Furthermore, they are cute, fun, and an affordable alternative to red roses for Valentine's Day.
When everyone is giving red roses, why not get daisies and say "I love you"in a cheerful and fun way? Usually, yellow daisies are used for this purpose, but you can also give red or any other colored daisies.
White Roses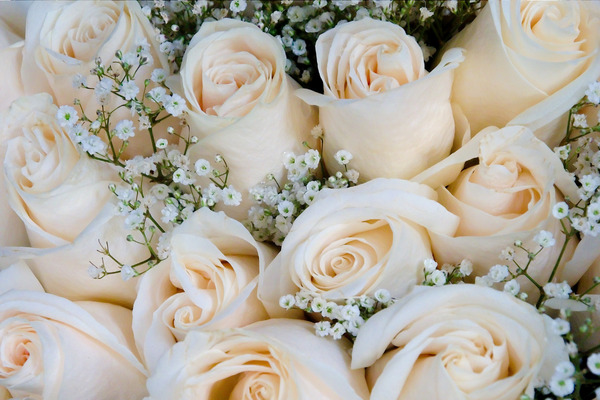 A white rose is a traditional symbol of love and beauty, this is the reason why a bride almost always holds a bouquet of white roses. Red roses may overshadow the power of white roses, but then again gifting a bouquet of white roses is a great way to express your love, alongside freshness and elegance.
But Why Flowers?
Flowers speak a language that humans cannot speak but can understand and relate to as a universal language. There are many emotions that flowers express very beautifully and completely, without the need to say anything.
Flowers are also used universally to express emotions. The international 'Day of Love' remains incomplete without the showcase of nature's beautiful colors. The scent, display of colors, and beauty of flowers have the magical powers to make a person smile and pick them up if they are feeling down. They are nature's mood boosters, so why not brighten someone's day with a beautiful bouquet?
Wrapping Up
Choosing the right flowers to give is easier when you know what different flowers symbolize. Match the flower to the emotions you want to express, and you can be confident in your gift. You will be able to express your love and affection as the flowers will speak for themselves. We hope this article will help you to choose the best flowers for your loved ones on Valentine's Day.