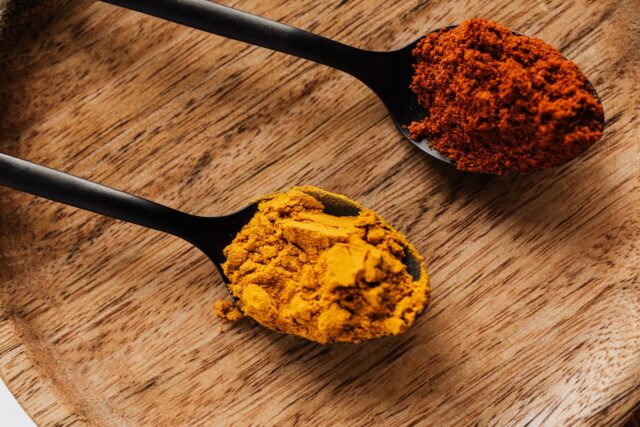 Of all the various types of spices, paprika takes a special place in all our kitchen spice cabinets. Traditionally made from Capsicum annuum, paprika is a spice made from a variety of mild peppers dried and ground into a fine powder.
The use of paprika is endless and the method of use differs from each cuisine from one culture to another. Among the varieties of spice, paprika can be divided into three categories. Let's look at each of these types and how they differ from one another.
About Paprika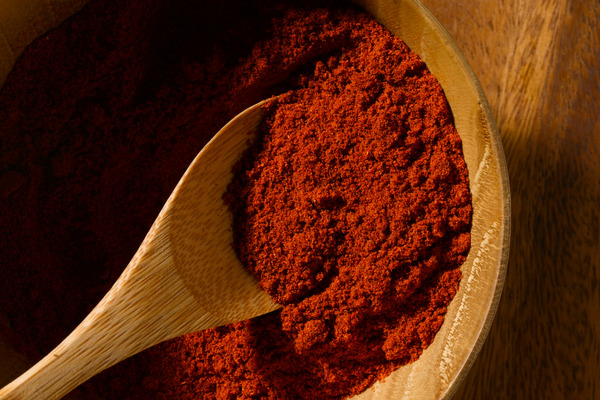 Paprika is a native spice to North America, especially Mexico where peppers made of paprika are hugely cultivated for years. As the spice became increasingly popular, trading and exporting began to other parts of the world, where now, paprika is a staple ingredient in kitchens all over the world.
As versatile as paprika is, their flavor profiles are limitless and therefore, can be modified and used in a wide range of dishes either local or international. They vary from mild to spicy, depending on the type of peppers that were used along with the parts of the peppers such as their seeds.
Not only for the taste, but paprika is also popular for its color which ranges from a bright, orange-red to a deep red to crimson color. This color is due to a chemical called carotenoids which is an organic pigmentation produced by several varieties of plants, algae, and some types of bacteria. If you want to add some color to your dishes, paprika is the right ingredient for you to have in hand.
You can use paprika in a creative way in rice, stews, seafood, and meat dishes use paprika to enhance their flavor or it can also be used as a dry rub, on marinades, or even as a garnish on some dishes.
Types of Paprika
Let's take a look at 3 different types of paprika you can use in your kitchen:
1. Regular Paprika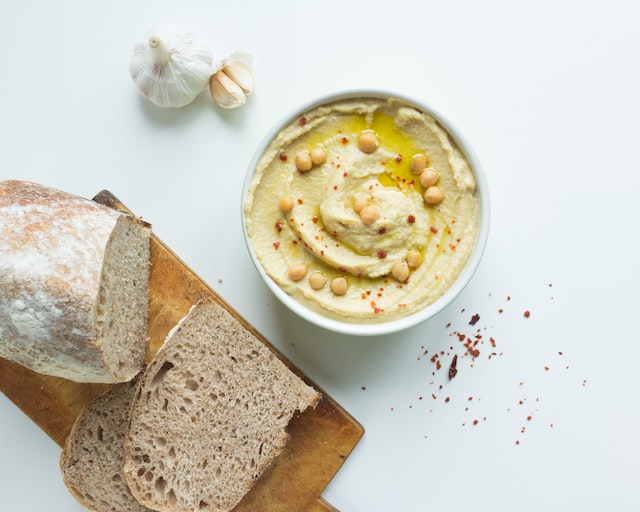 This is the most common and basic paprika that you see in grocery store spice aisles. They offer a mild flavor with no strong intensities of heat or sweetness. Other than the flavor, this spice is mainly used for its color.
The rich, vibrant color that regular paprika has is almost like an artificial coloring used in cooking. This makes it ideal for garnishing dishes such as hummus, devilled eggs, salads, potatoes, and many more.
2. Spanish Paprika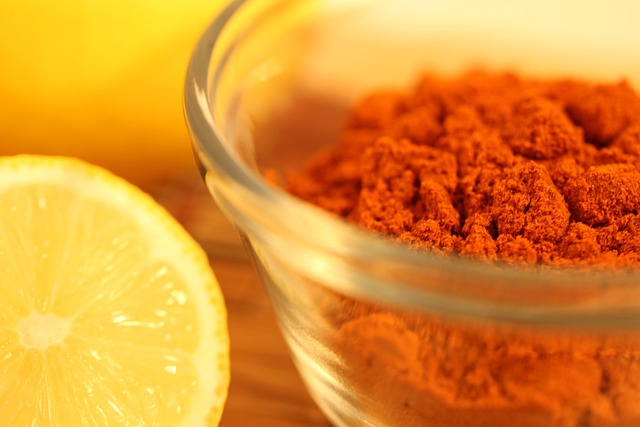 Also known as Pimentón, it originated in Central Mexico and was then exported to Spain in the early 16th century. Spanish paprika is typically made from smoked peppers which are dried and smoked under an Oak fire (Pimentón La Vera) and ground to a powder. This method of preparation makes the spice deeply infused with a smokey flavor which adds depth to the dish once incorporated.
Spanish paprika can also be further subdivided into three types based on their level of heat and sweetness.
Pimentón Dulce: This type is the sweetest type of Spanish paprika made from mainly red Jaranda peppers and sweet Bola peppers.
Pimentón Agridulce: A bittersweet and moderately hot, made from jacaranda peppers and Jariza peppers.
Pimentón Picante: The spiciest out of all Spanish paprika, usually made from Jeromín peppers.
As smoked food is becoming a new trend in cooking, having a bottle of smoked paprika will give you the opportunity to follow such recipes in the comfort of your own home. A small pinch of this smoked Spanish paprika can go a long way!
3. Hungarian Paprika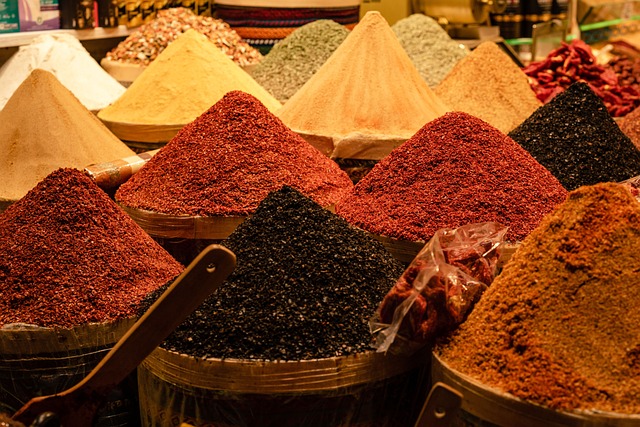 Hungarian paprika, as per the name, originated from Hungary and was first used in Hungarian cuisines in the early 19th century. Considered the national spice of Hungary, paprika is a staple ingredient in almost all their dishes, especially one of their traditional dishes, 'Goulash'.
This spice can be categorized into eight different types based on their varying heat and flavor profiles;
Édesnemes (Noble Sweet): Most used variety with a slightly pungent pepper flavor, bright red in color.
Különleges (Special Quality): Most mild but has a bold flavor and a vibrant red color.
Csípősmentes csemege (Delicate): Has a mild and rich flavor. Colour varies from a lighter shade of red to a darker shade.
Csemege  (Exquisite Delicate): Slightly more pungent than Csípősmentes csemege but is slightly spicier.
Csípős csemege (Pungent, Exquisite Delicate): Like Csípősmentes csemege and Csemege but is even more pungent.
Rózsa (Rose): Much paler in color than the other types and has a much milder pungency.
Félédes (Semi-Sweet):  Usually produced with a combination of hot paprika and mild paprika to obtain a moderate pungency.
Erős (Strong): The spiciest paprika and has a color profile of brownish-orange.
5 Facts About Paprika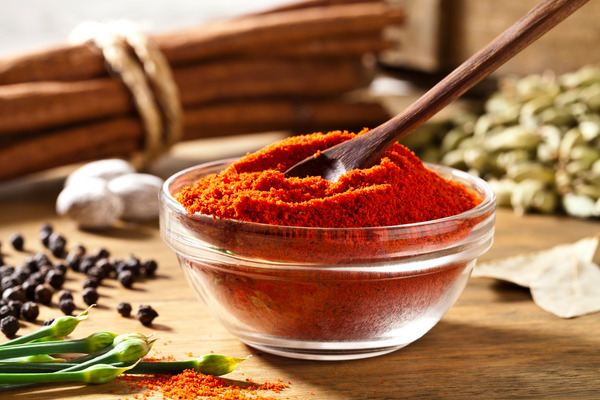 1. Packed with Nutrients
Paprika is rich in many micronutrients and minerals such as Calcium, Potassium, Vitamin A, Vitamin B6, Vitamin E, and Iron, which are all important vitamins and minerals for strong bones, muscles, and teeth.
2. Rich in Antioxidants
Paprika also consists of antioxidants that help to prevent and control chronic illnesses such as heart disease and cancer. Antioxidants also help to improve immunity.
3.   Reduces Inflammation and Promotes Healthy Vision
Certain varieties of paprika contain a chemical compound named capsaicin, which has been shown to have analgesic effects, therefore, can be helpful in pain relief. It may also help to protect against inflammatory and autoimmune conditions such as nerve damage, arthritis, and digestive issues. Compounds such as beta carotene, Vitamin E promote eye health.
4.   Improves Cholesterol Levels
The element 'Capsanthin', a carotenoid present in paprika may help increase levels of HDL (good cholesterol) and decrease LDL (bad cholesterol) which will in turn help reduce the risk of heart diseases.
5.   Has Anti-Cancer Properties
Several carotenoids present in paprika have been shown to reduce oxidative stress, which is thought to increase the risk of certain cancers. Further, the compound capsaicin may also inhibit cancer cell growth.
Wrapping Up
Paprika is a spice that is now increasingly becoming an essential element in cooking. As several types of paprika are available, you have the option of selecting the best type based on the flavor and the level of heat for your own home-cooked meals.
Having a broad range of flavors with varying levels of intensity makes paprika an easy ingredient to work with in cuisines all around the world. So, stock up your kitchen cabinets and start cooking your dishes for a five-star-level meal!