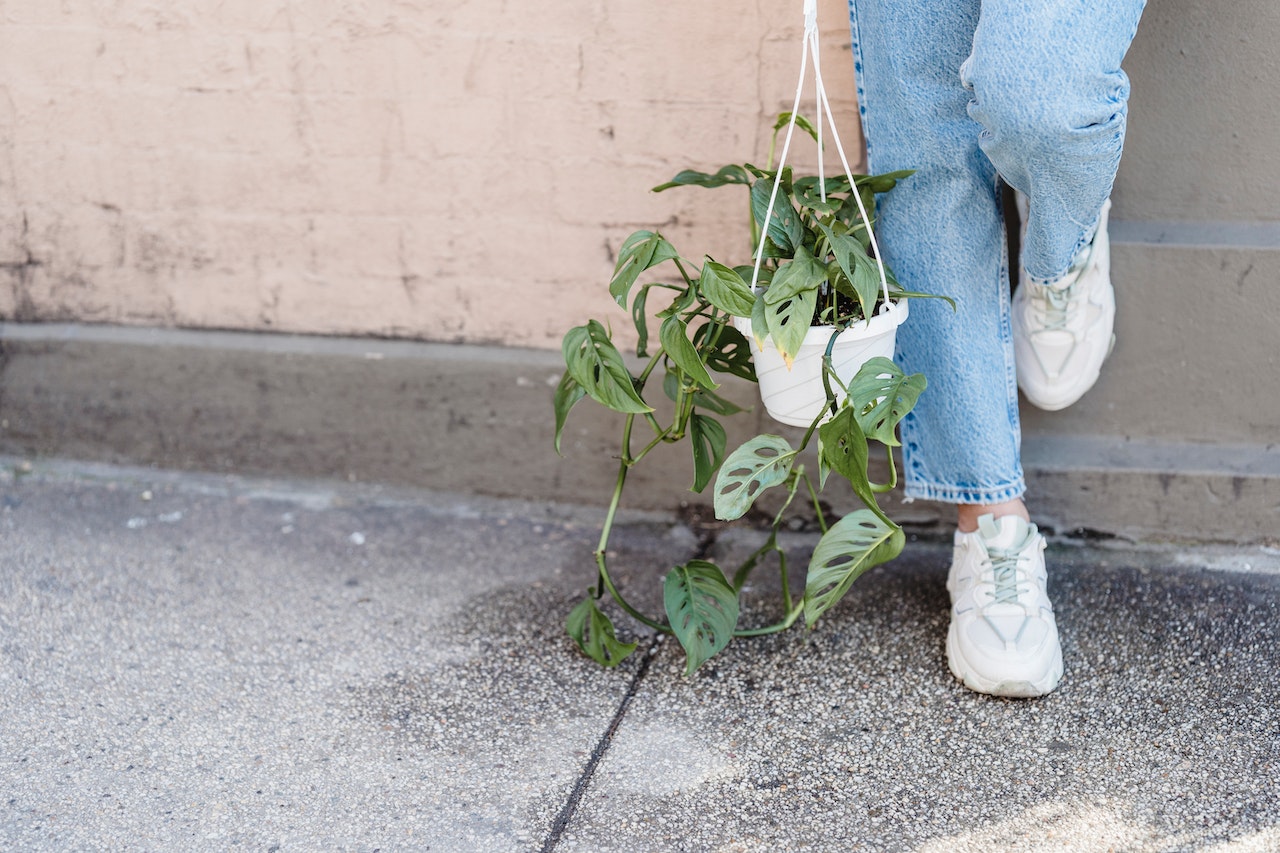 Pothos plants are much adored for their heart-shaped leaves and easy-growing nature. Beginners in gardening can easily grow a pothos plant at their home, both indoors and outdoors. The trailing vines of the pothos plant look beautiful if you allow the plant to grow freely, hanging down gracefully and luxuriously from a planter.
In this article, we have put together a list of beautiful hanging planters that will make your pothos plant appear prettier and make the whole place lively.
When choosing a hanging planter for your pothos, there are a few things to consider and be aware of so let's have a look at how you can choose the best hanging planter for pothos. 
What to Consider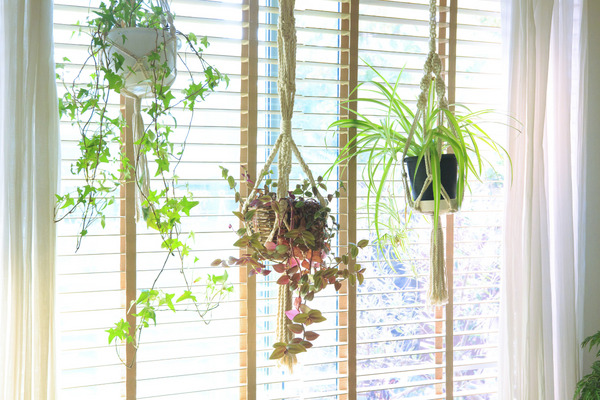 Hanging planters are not always cheap so it is important to know what you want and what would best suit your pothos. Here are the things that you must consider when buying a planter:
1. The Material
What material is the planter made of? You should consider the material of the planter as it plays a huge role in the growth of your plant.
Pothos may be hard plants, but still, the material of the planter must support its growth. Ceramics and terracotta are common planter materials that enable water evaporation at fast rates. This means the soil does not become soggy, but you must water the plant more often.
Another popular planter material is plastic, which is lightweight and lives for a long time, but keeps the plant moist for a long, which saves you from needing to water your pothos frequently.
| | |
| --- | --- |
| Planter Material Types | Characteristics |
| Ceramics and Terracotta Planters | Absorbs water so regular watering is required |
| Plastic Planters | Lightweight, long-lasting, keeps soil wet |
2. Drainage
Will the planter properly drain? Watering your plant correctly and sufficiently and keeping the planter drained are two important things while growing any plant. Overwatering and underwatering can both prove destructive for pothos.
The planter should have drainage holes at its bottom to drain excessive amounts of water and prevent the plant from becoming soggy. But if the planter doesn't have drainage holes, then a good idea to help with drainage is to line gravel and pebbles at the bottom of your planter.
3. Aesthetics
Is the planter beautiful (aesthetically pleasing)? Although pothos plants are beautiful themselves with streaked and marbled leaves, you can still enhance the decorative look by choosing an exquisite hanging planter. Choose a creative planter that will beautify the surroundings and blend with the interior design of your place.
4.     Pot Size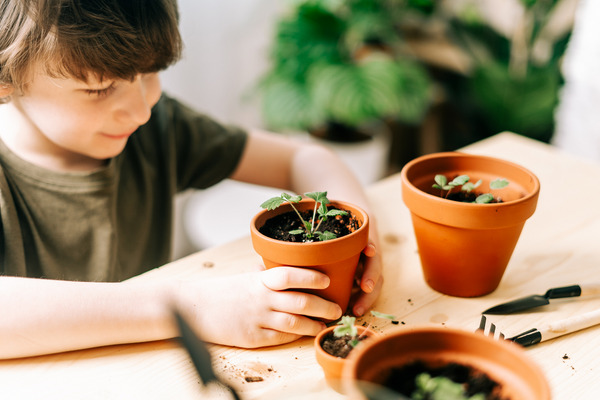 Is the pot size right for the pothos? Pot size is also an important consideration before choosing a planter. If you are growing a plant whose roots will spread out and it needs more nutrients, then choose a bigger pot. While you could grow the types of pothos that do not grow too big and have slow growth in small pots. Having a big pot also means that you will have to water it more as the water may dry up fast.
The Best Hanging Planters for Pothos
Now you know what to look for when choosing a hanging planter for your pothos, let's look at some of the best hanging planter options for your pothos plant.
Remember that the pothos may grow long tendrils, so hanging it in an adorable planter is the best way to let a pothos plant grow luxuriously and beautifully. Here are 5 of the best hanging planters for pothos, along with the pros and cons of each individual hanging planter that would help you find what suits you best.
Umbra Trigg Planter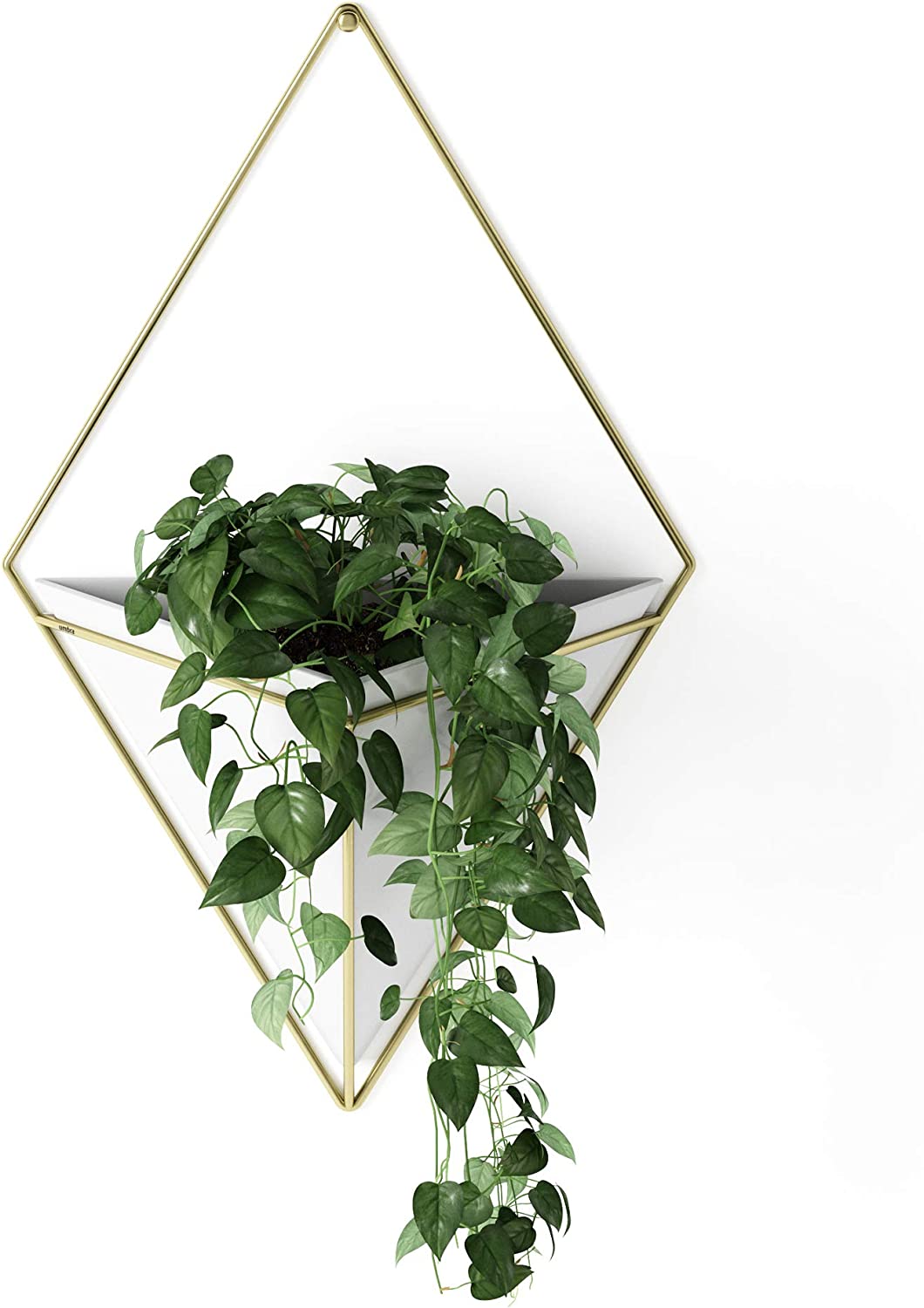 An Umbra Trigg hanging planter is the right planter for people who like geometry and unique shapes. It has a beautiful geometric diamond shape and mounts up nicely on a wall. You can get it in different colors and sizes, and it's very versatile. It would easily fit into all kinds of decorating styles and will suit your pothos.
Pros
Beautiful diamond shape
Different colors and sizes are available
You can mount it easily on your wall
Cons
The planter does not have a hole for drainage at the bottom. To prevent the soil from becoming soggy, line the bottom of the planter with pebbles or gravel to enable drainage
La Jolie Muse Planter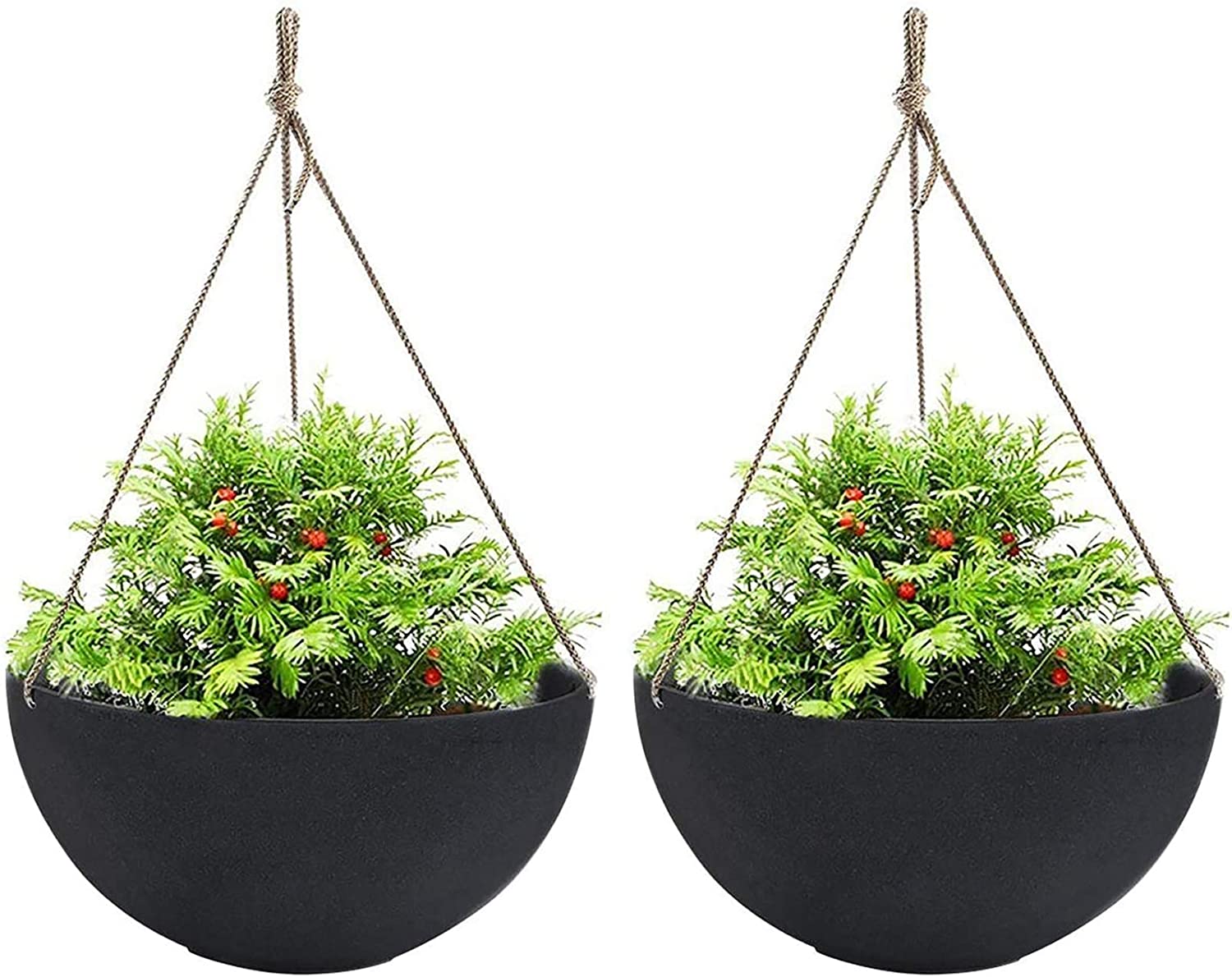 The La Jolie Muse Hanging Planter is a sturdy, yet beautiful planter to hang your pothos both indoors and outdoors. The planter is economical as it is made using recycled plastic, which is a great choice as it is sustainable.
Pros
Made from recycled and sturdy plastic
Beautiful variety of patterns and designs
Can be used both indoors and outdoors
Has drainage holes to drain excess water and prevent the soil from getting soggy
Comes with removable plugs to plug in when extra water starts leaking from the bottom
Cons
There is no attachable dip tray below the planter for the leaking water, and if you use removable plugs, then they may make the soil soggy
Triflora Melamine Hanging Planter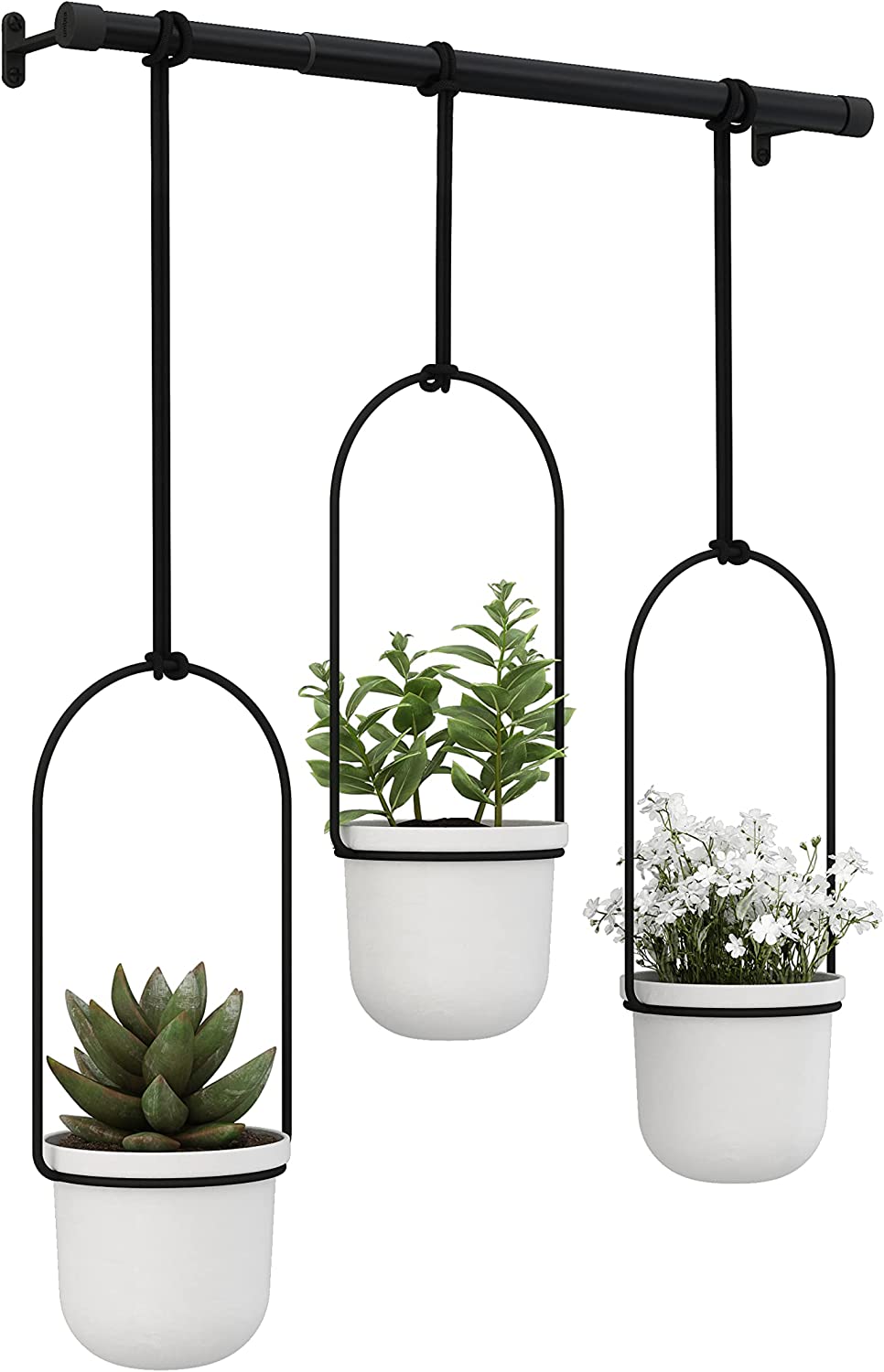 Triflora Melamine hanging planter is the perfect planter if you wish to display your pothos as it can fit in all rooms of your house. You could hang it in your kitchen window or hang a group of 5 Triflora Melamine planters on your balcony. The only downside to this planter is that it has no drainage holes.
Pros
Durable
Beautiful unique design
The material doesn't rust
You can adjust the vertical and horizontal distance between ropes
Cons
There are no drainage holes
Mammie Resin Hanging Planter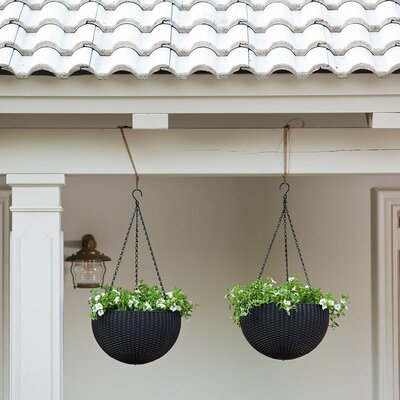 Do you adore the woven patterns of wicker? Then you will definitely love this planter as it is designed to give the looks of wicker and appear rustic and classy. The colors of this hanging planter will suit your pothos well. The Mammie Resin Hanging planter set can be used both indoors and outdoors, as it is durable and sturdy. The material with which this planter is made can withstand all weather conditions, such as extreme cold and hot temperatures, rain, and wind.
One of the best things is that you can have this planter set in four different color options, they are natural colors, and you can blend them well with any house or room.
Pros
There are drainage holes and a removable plug is included
Available in different color options
Can be used both in the house or outdoors
Withstands weather conditions and extreme temperatures
Cons
No drip tray included holding excess water from drainage holes
The chain tends to get tangled
MyGift Self-watering Mountable Planter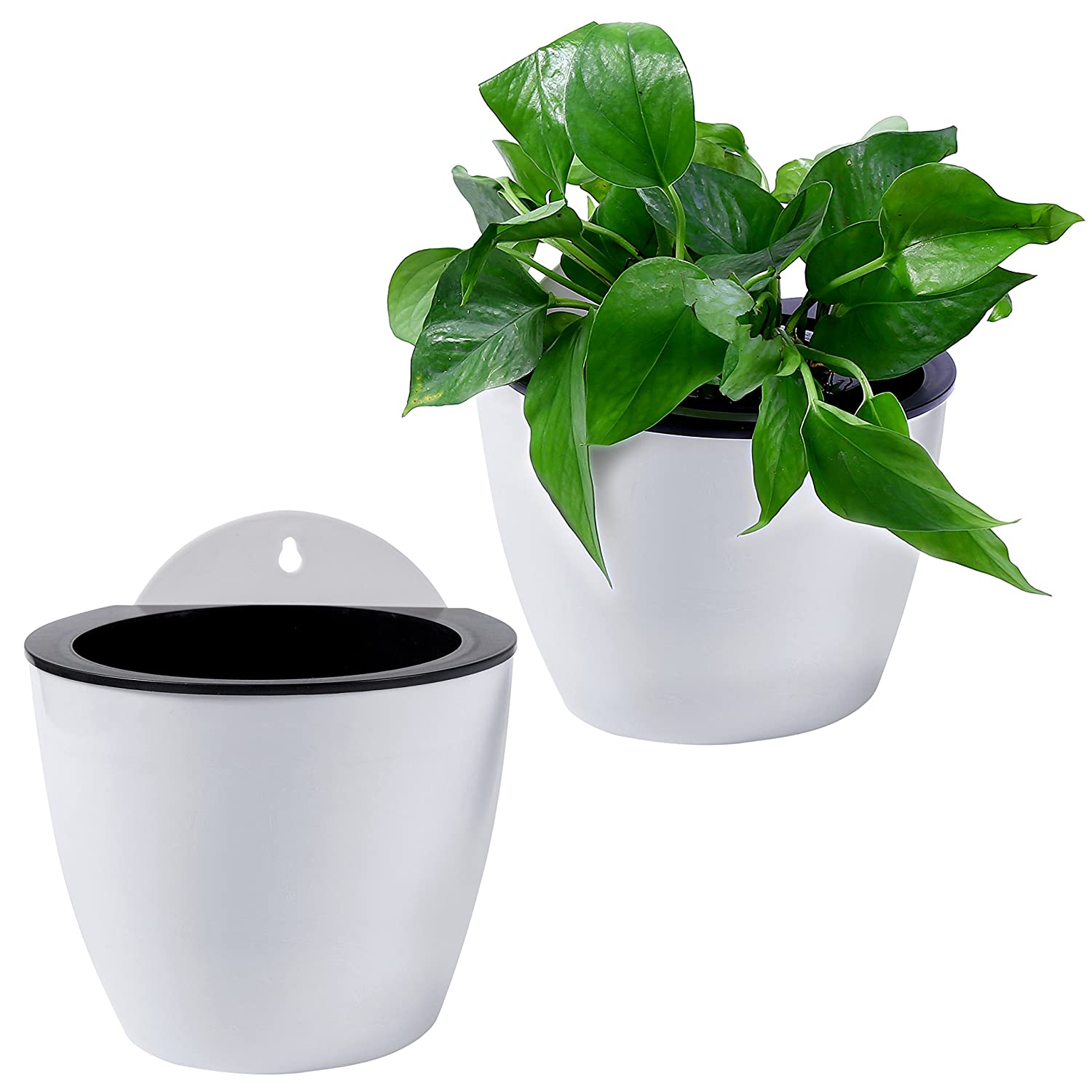 This planter set is a great way to display your pothos and get all the attention. Instead of hanging, this planter set mounts to a wall directly. The best thing about this planter is that it is self-watering, so you do not have to water it every day. You can go on a vacation for some days without worrying about your pothos, as they will water themselves.
The hanging planter comes with an outer pot and an inner pot. The outer pot is filled with water, which the plant absorbs through a wick. It is designed to keep the plant's roots out of the water, so they won't absorb more water than needed. This takes care of all your over-watering worries.
Pros
Self-watering
Mounts straight on the wall
Has a couple of planters
Minimalist design
Cons
Sometimes, self-watering can rot the roots. But in most cases, the roots are not damaged by self-watering
The Take-Away
If you have a pothos plant at your home, then the best way to put it on display is in a hanging planter. Not only does this look appealing to the eyes and adds beauty to the place but is also a way for the plant's trailing vines to grow happily. You could hang a pothos outdoors, to sway to the gentle breeze, or indoors, to blend with the interior.