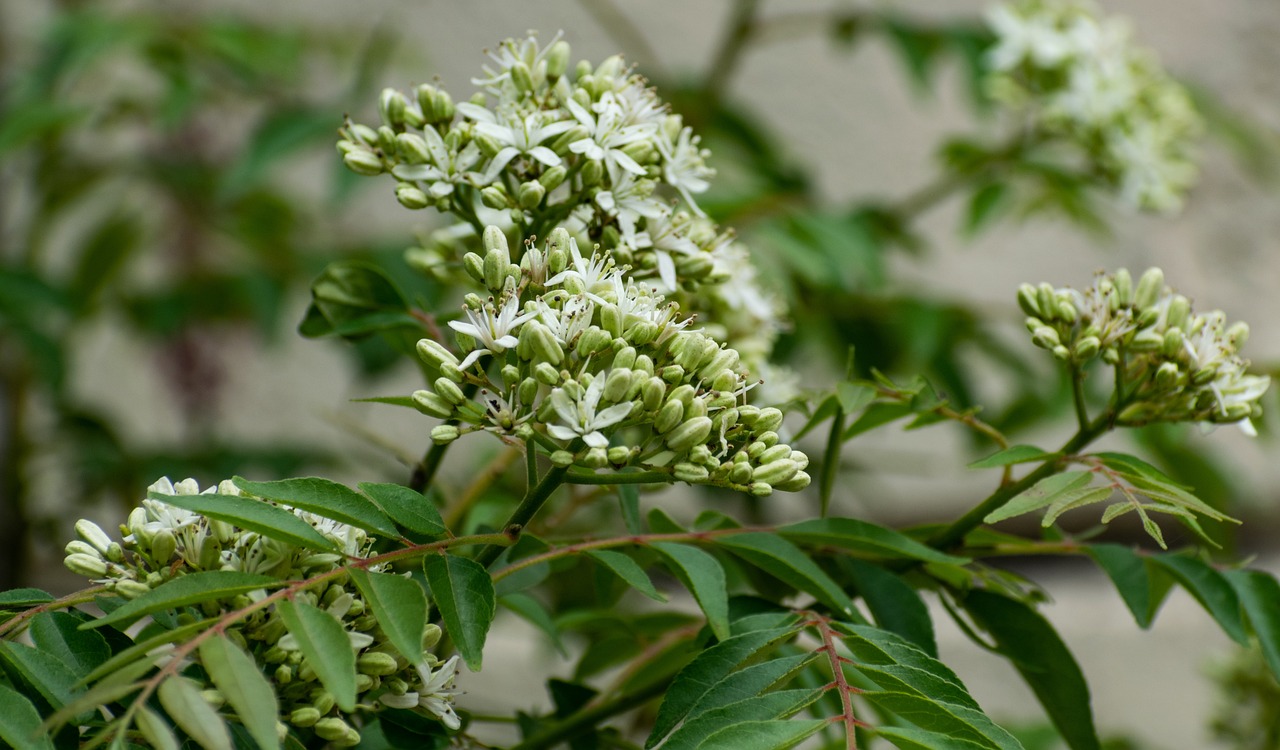 Curry leaves are known for their aromatic essence and unique flavor but that is not all. Curry leaves have amazing benefits for your hair. Curry leaves are full of nutrients and minerals that solve many hair problems, including dull hair, hair fall, thinning hair, and dandruff issues.
So instead of using manufactured products or even chemicals, curry leaves you to get an all-natural product for hair growth and nourishment.
This article discusses the benefits and uses of hair oil and powder made from curry leaves and how they help address the issue of greying hair.
Benefits of Curry Leaf Hair Oil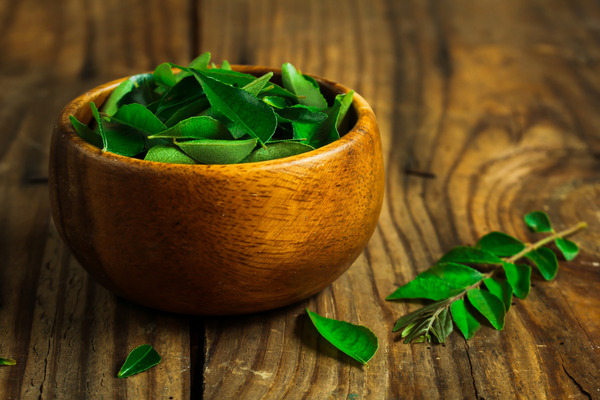 Curry leaves are packed with a lot of benefits for the hair. You can extract these benefits by massaging your hair regularly with curry leaf oil. Curry leaf oil is an easy and natural remedy for various hair and scalp problems. This oil makes hair thicker, shinier, more beautiful, and strong, while also addressing the issues of grey hair and an itchy scalp.
Prevents hair premature greying: The wonderful antioxidant properties of curry leaf oil help to prevent premature greying of hair. Curry leaves are rich in vitamin B complex, and minerals including iron, iodine, Zinc, and Selenium. These prevent the hair from becoming grey prematurely and restore and increase melanin production in the body which retains the natural color of hair for a longer time.
Boosts hair growth: Using curry leaf oil regularly for hair provides essential nutrients to the scalp and prevents any dead hair follicles. By keeping the scalp moisturized, this oil promotes hair growth and reduces hair fall.
Adds shine to the hair: This hair oil improves the overall texture of hair as it contains proteins, beta carotene, and vitamin B in abundance. This makes dry and frizzy hair appear shinier and more alive.
Makes the scalp healthy: The antioxidant component of curry leaf oil keeps the scalp moisturized and helps get rid of dead hair follicles. This in turn reduces hair loss and strengthens hair roots.
Fights scalp infections and dandruff: The antifungal and anti-bacterial properties of curry leaves fight scalp infections and reduce dandruff and scalp itchiness. This oil is an instant way to get rid of dandruff while also getting thick and healthy hair.
Treats damaged hair: Being a rich source of proteins and vitamin B, curry leaf hair oil maintains the health of the scalp. Furthermore, amino acids and beta-carotene components repair damaged hair and regenerate dormant hair follicles to promote healthy hair growth.
Reduce hair thinning: This oil is rich in vitamins and nutrients that reduce hair fall in a very short time. The hair appears fuller and healthier, and the scalp is moisturized as this oil gets rid of dead hair follicles residue on the scalp.
Curry Leaves to Prevent Grey Hair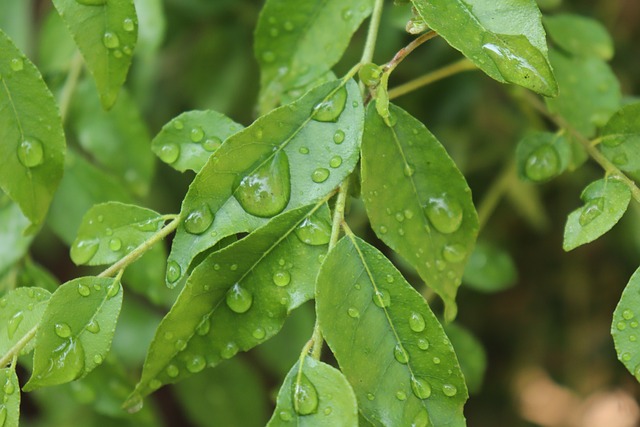 You can use fresh curry leaves, dried or powdered leaves, and curry leaf hair oil to prevent grey hair or restore hair color. Here are some simple steps to take.
Fresh Curry Leaves
Ingredients
Fresh curry leaves
Coconut oil
Method
Take ½ cup of coconut oil in a pan that you can heat and add about 15-20 leaves into the oil
Put the oil on the flame and let it become hot
Keep boiling the oil until you see that all curry leaves have lost color and turned black
Turn the flame off and let the temperature drop
Strain and store this oil in an airtight container at room temperature and apply it on hair as any regular hair oil
Dried Curry Leaves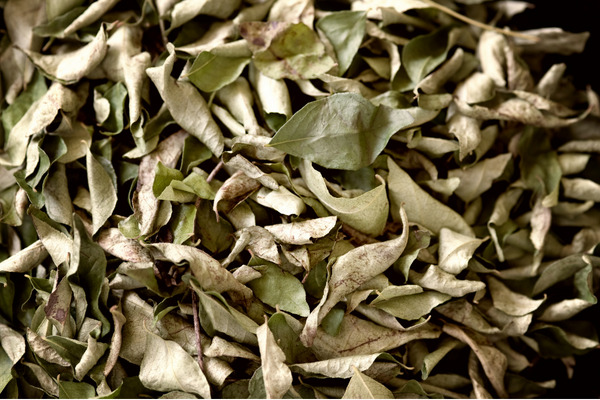 Ingredients
Dried curry leaves
Coconut oil
Method
Take 15-20 curry leaves and crush them by rubbing them between your palms
Add these crushed curry leaves to ½ cup of coconut oil
Follow the same procedure as for fresh curry leaves and store the oil similarly in a clean and airtight bottle. You can also use it in a similar manner to any other hair oil.
Curry Leaf Hair Oil
How to use it
Dip your fingertips in curry leaf oil and apply on the scalp, as you do for any other hair oil
Divide the hair into sections and apply more oil as needed
Continue to apply oil till the entire scalp is moisturized
To enhance the effects, you can apply curry leaves coconut oil on the scalp as well, by preparing it from any of the two methods mentioned above
Cover the hair using a hair cap or towel to keep the oil on the hair and prevent it from destroying your pillow
Keep the oil in the hair overnight
Wash the hair in the morning using a gentle shampoo and conditioner afterward
You will notice the results in 1-2 months if you use it twice a week
Choose any remedy that seems the most suitable and manageable for you.
Curry Leaf Powder for Hair
Curry leaf powder has amazing benefits. You can make your own curry leaf powder by drying curry leaves and then crushing them to make a fine powder. When combined with other great ingredients for hair such as coconut, and amla, it proves to be magical.
Curry Leaves and Curd
Curd is an ingredient known to prevent hair breakage and remove hair dandruff and curry leaves powder adds shine to the hair. So, why not combine both of these?
Ingredients
Curry leaves powder
Curd
Any essential oil of your choice
Method
Take curry leaf powder of 15-20 dried and crushed curry leaves
Mix the curry leaf powder in a quantity of curd that seems suitable for the length of your hair
Add 2-3 drops of any essential oil of your choice
Comb your hair and remove tangles. Then apply this mixture to hair
Leave it on for half an hour and then wash the hair thoroughly with cold water
Curry Leaves, Fenugreek Seeds, and Amla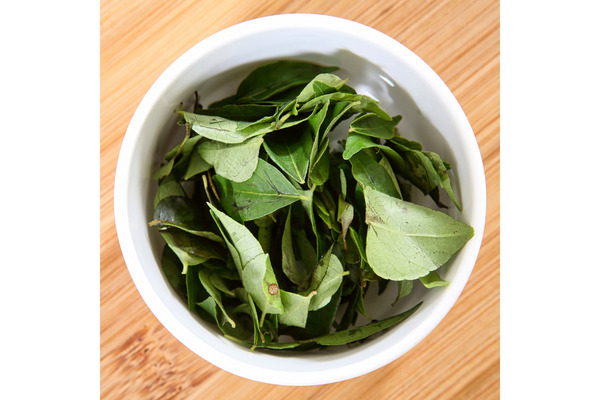 Amla is known to make hair dark and lustrous, while fenugreek seeds prevent hair from greying prematurely. Why not combine these two with curry leaves to make a grey hair remedy at home?
Ingredients
Fenugreek seeds powder
Amla powder
Curry leaves
Method
Add 1 tablespoon each of amla, fenugreek, and curry leaf powder to a container
Make a paste with water
Take an amount of this mixture suitable for your hair length and apply it on your hair and scalp
Let it dry and leave it on the hair for almost half an hour
Wash the hair using cold water
Curry Leaves and Coconut Oil
Coconut oil prevents hair breakage by penetrating the strands and making them more flexible and robust. While curry leaves remove dead hair follicles from the scalp and moisturize it.
Ingredients
Method
Take ½ cup of coconut oil and add curry leaf powder of a handful of leaves or 15-20 crushed curry leaves
Let it boil over medium flame
Let the oil cool down and store it in a clean bottle
Use this oil twice each week and wash hair with a mild shampoo after leaving this on hair for some time
Wrapping Up
Now you know some ways to use curry leaves, curry leaf oil, and curry leaf powder to make hair shiny and beautiful. If your hair is turning grey prematurely, then prepare a homemade remedy to bring back the original color.
The best thing about curry leaves is that they are all-natural ways to treat your hair. Now that you are aware of the amazing benefits of curry leaves for hair, it is time to put what you know into practice.