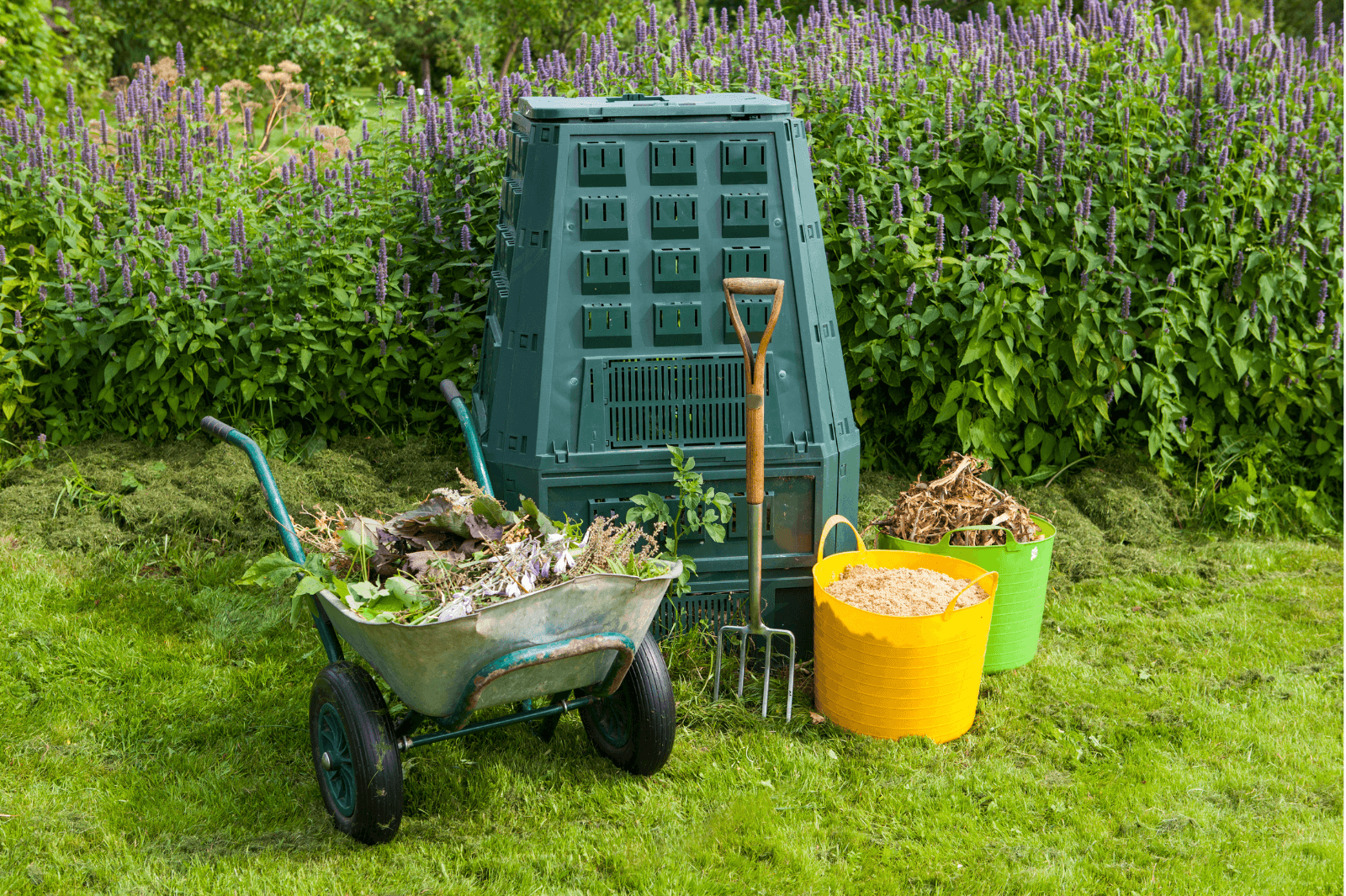 Maintaining a compost pile can be a lot of work sometimes. Adding new material in layers, mixing, and turning the pile are just a few of the things that need to be done. Turning and mixing is also important at least once a week as it helps the breakdown process and eliminates any unpleasant odors. This can be done manually using a tool like a pitchfork, but it can also be quite exhausting and time-consuming. This is where a compost tumbler can help you.
In this article, we're going to take a look at what compost tumblers are, how they work, and some of the best options available on the market today.
What is a compost tumbler?
A compost tumbler is a secured and a closed container that can be rotated to mix compost easier and faster. While tumblers can also be considered compost bins, they're different from ordinary bins in some ways.
All compost tumblers are built as enclosed and sealed containers in contrast to the normal compost bins. Since ordinary bins are not designed with a rotating technique like tumblers, turning and mixing compost can be difficult and has to be done manually. Using a compost tumbler can make the process faster and easier.
Best Compost Tumblers on the Market Right Now
Compost tumblers can be found at your local garden store and there are hundreds available online as well. However, when choosing the right one for your composting needs, it's important to make sure that you choose a high-quality product. Here are some of the best compost tumblers available on the market right now.
Vivosun Tumbling Composter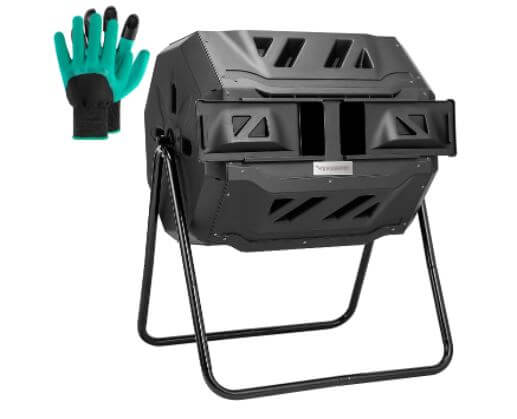 This tumbling composter is designed with 2 separate compartments: one to hold the compost and the other to add organic waste for fermenting. This means you get to have an uninterrupted supply of compost. It has adjustable air vents with deep fins which improve the air circulation inside this composter.
The package includes a pair of garden gloves (made of latex rubber) that comes with 4 durable ABS plastic claws that are perfect for digging and planting.
This tumbler has gotten fairly good ratings from the users as a good product for a fair price. However, some have complained about the somewhat difficult assembling process which can be time-consuming due to the many pieces that need to be put together.
Pros:
Made of high quality plastic
Galvanized steel frame keeps it firm and steady in place
Dual chambers with sliding door panels
Adjustable air vents with fins for better air circulation
Durable construction
Includes gloves with 4 ABS plastic claws which eliminate the need for digging tools
Cons:
The assembling can be time consuming
The chamber openings are small
FCMP Tumbling Roto Composter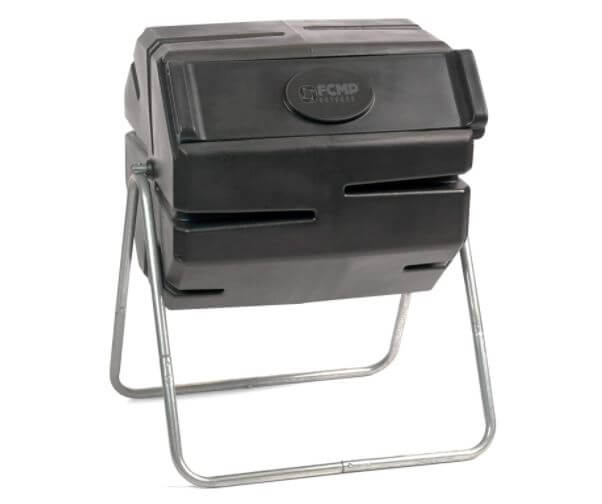 This tumbling composter is ideal for beginners due to its simplicity and ease of use. It's designed with holes that allow for greater aeration than most of the standard tumbling composters on the market.
The rotatable container of this composter is created with a large opening so you can add organic material and remove compost easily. As a one-piece product, it's easy to put together without taking up a lot of time. It has built-in hand-holders for easy gripping and the rotatable tumbler is made with UV-resistant polyethylene which absorbs the heat.
Pros:
Single chamber barrel – does not require assembling
Simple to operate
Ideal for beginners
Large opening
Built-in hand holders
Cons:
Compost can spill out through the holes while rotating
Might need to add water from time to time to maintain a good level of moisture level
Miracle-Gro Dual Chamber Compost Tumbler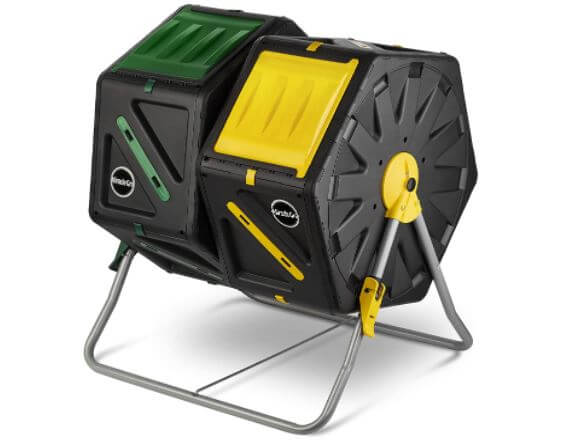 The Miracle-Gro dual-chamber composter comes with internal mixing bars for fast and efficient blending of all kinds of organic waste that quicken up the decomposition process.
What's special about this composter is that the twin containers rotate separately and the legs contain locks that keep the composter steady, eliminating the risk of falling over.
The product comes with a pair of multi-purpose gardening gloves which is latex-free and water-resistant with a no-slip grip that's ideal for both indoor and outdoor projects.
Pros:
Suitable for heavy-duty purposes
Internal mixing bars
Individually rotating chambers
Online pictorial guideline for assembling
Alloy steel legs with locks to keep them stable
Cons:
Smaller in size than its competitors
The sliding door can be hard to open sometimes.
RSI Maze Compost Tumbler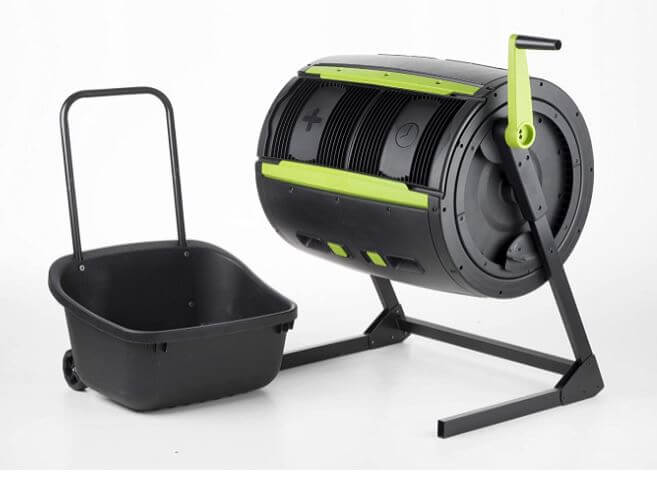 This composting tumbler is made from UV high-impact plastic and has a metal frame coated with zinc which won't rust over time. It's built-in a unique way with a rachet-lock system and a geared rotating handle technique which makes it easier to mix the compost.
There's a large opening area at the bottom of the cylindrical container through which the compost can be taken easily. The product also comes with a compost cart which will help you to move the fertilizer around your garden effortlessly.
The RSI Maze compost tumbler features adjustable built-in air vents and sliding doors for easy loading and unloading.
Pros:
Zinc coated metal framework – no rusting
Rachet lock system
Large bottom opening
Comes with a compost cart
Adjustable built-in air vents
Easy loading and unloading
Cons:
Drainage slots can promote pest infestations such as maggots
FCMP Outdoor Rolling Composter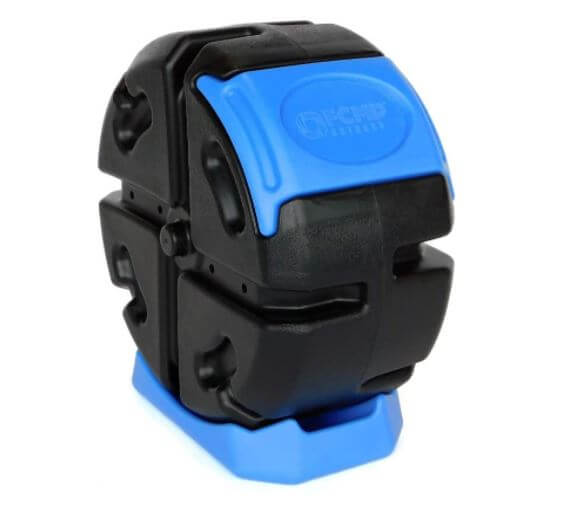 This tumbling composter comes in 2 attractive colors and is very easy to assemble. According to the product details, this tumbler is made of BPA free, recycled plastic material that is completely non-toxic so that your compost will be safe to use.
This tumbler is specially designed for small-scale composting purposes and works well for small yards or space. It's also a good choice if you're a beginner who wants to start composting small and simple.
Pros:
2 color options
No assembling
Distinctive rolling design
Includes a base for locating the tumbler at one place
BPA Recycled plastic material
Easy to move and handle
Cons:
Can have compost tea leakages
Mantis Compost Tumbler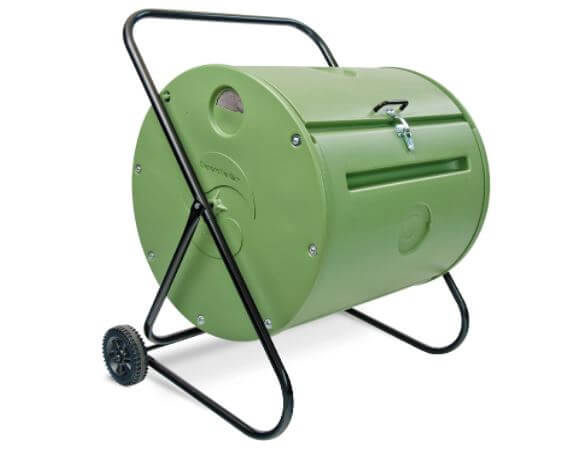 The Mantis compost tumbler consists of a cylindrical-shaped container made with food-grade polyethylene. The metal frame features 2 wheels which make it easy to move around.
The tumbler features a removable door latch for easy filling and emptying out. The fully enclosed design prevents the odor from coming out and keeps away pests and animals. There are air vents on the top of the container which assure a good air circulation process.
This tumbler has built-in drainage vents which retain the exact amount of moisture inside by draining any excess moisture outside.
Pros:
Food-grade polyethylene material
Fully enclosed design
Removable door latch
Easy filling and emptying
Air and drainage vents
Handy transport wheel frame
Cons:
Not as durable as its competitors
Spin Bin Compost Tumbler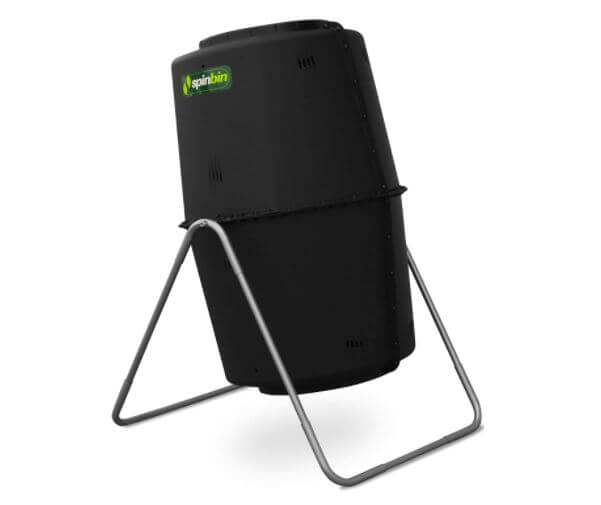 The Spin Bin composter can hold up to 60 gallons of compost at a time which is a much bigger capacity than most other tumblers on the market. It has 20 air slots through which compost tea can be drained out effortlessly when the barrel is standing directly upright.
This tumbler features ribbed walls and dual mixing bars inside it for effective mixing and turning of compost. It has four panels, each with a hole in it for you to measure the temperature of the compost pile without having to open the bin.
Pros:
Bigger capacity
20 slots for ventilation and drainage
Ribbed walls and dual mixing bars
Panels with compost thermometer ports
Twist-locking end lids
A guideline for composting is embossed on the lids
Cons:
Complex assembling
Can be too heavy and hard to handle
Funpeny Tumbling Compost Bin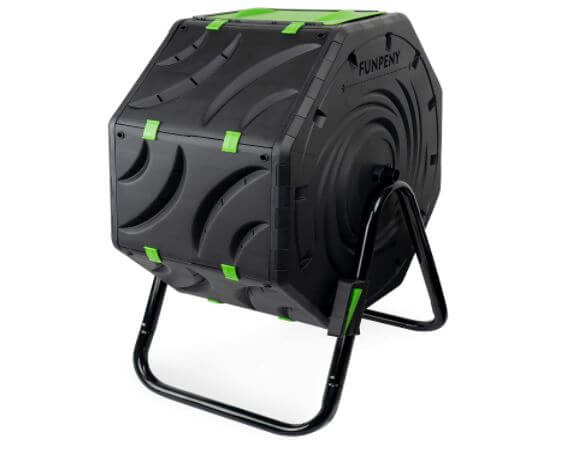 This single-chamber composting tumbler is made of high-quality PVC material that's weather-proof, making it resistant to the elements. It weighs only 10.1 pounds, which means it can be transported or relocated conveniently and effortlessly. Due to this convenient design, it can be placed on your porch, balcony, rooftop, garden, or yard.
This tumbler features a double buckle technique which makes it firm and sturdy, and the built-in air vents accelerate the process of composting effectively. What we loved about this product was how easy it was to assemble. On the downside, however, the opening of the tumbler is too narrow which can make it difficult to take the compost out or put new compost materials in.
Pros:
High-quality PVC material
Weather-proof
Lightweight design
Versatile
Features double buckle technique
Built-in air vent
Cons:
The opening is too narrow and small
The Take Away
By purchasing the right compost tumbler, turning your organic waste pile into nutritious, homemade compost will be effortless and your garden will flourish.
The compost tumblers on this list are just a few of the many products on the market. If you don't find what you're looking for, you can always check online for a tumbler that suits your needs. Remember to assess and review each product carefully before you buy, as you'll be able to make the best out of your purchase with no regrets at all.
If a compost tumbler is not for you, you can always try an outdoor or indoor compost bin instead. Check out comprehensive guides on indoor and outdoor compost bins.