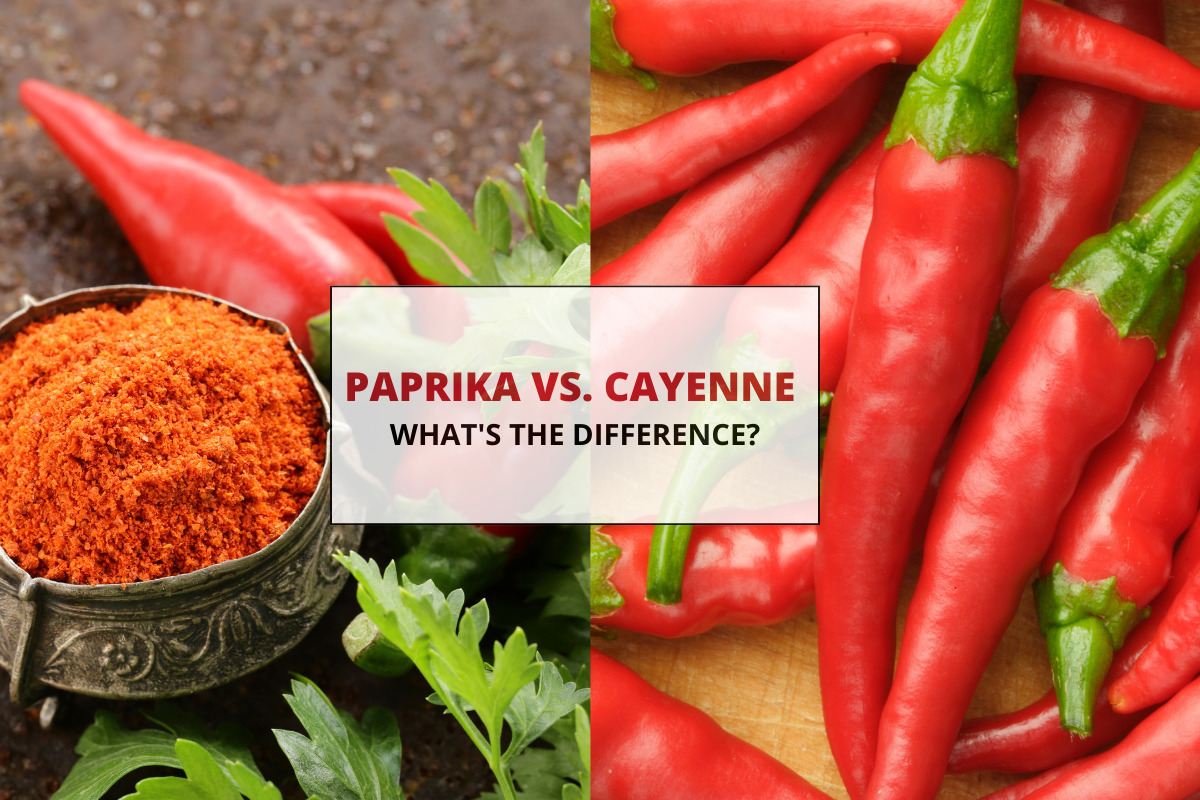 Spices are an essential part of any cuisine, and peppers add aroma and flavor to mouth-watering dishes. Red pepper spices stand out the most in every household spice rack for their color and the prominent spicy flavor they deliver.
These spices are a can't-do-without ingredient for cooking in certain parts of the world. The peppers range from sweet to mild and fiery according to their level of spiciness. Paprika and cayenne peppers are the most popular type of spices used in cuisines all around the world.
Here is an overview of paprika vs cayenne and how they differ from one to another.
Paprika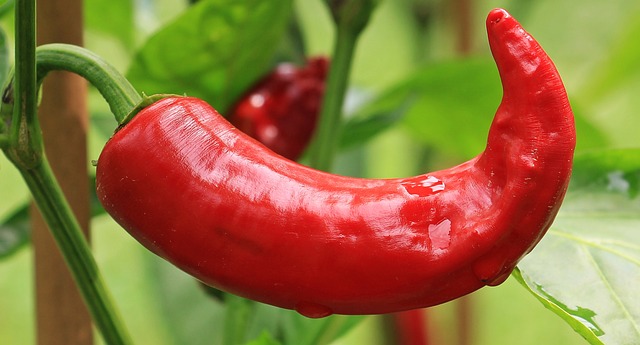 Paprika is a popular ground spice made from a variety of dried red peppers from Capsicum annuum which is native to North America and Mexico. It is a type of pepper that is not as hot or spicy as chili but has a mildly spicy yet sweet flavor.
Ground to a powder, this rich, orange-red colored ingredient can be used for seasoning food, adding color, and garnishing certain dishes. Is it a great ingredient to color and season soups and stews, rice, and marinades, and they are even added and mixed with meat to make sausages.  Hungary and Spanish paprika are two very popular types.
Hungarian Paprika
Hungarian paprika, also known as sweet paprika, has a quite mild-tasting and sweet flavor and is made from red bell pepper. Hungarian paprika is often used for its deep red color and for its subtle spicy taste, it can be added to dishes and sauces which only require a mild spiciness. Hungarian paprika is traditionally classified into eight grades.
Csípősmentes csemege: It has a mild and delicate flavor with a color profile of light to dark red.
Csemege paprika: Similar to csípősmentes csemege, but more pungent.
Csípős csemege: Exquisitely delicate and very pungent.
Különleges: Is very mild and sweet and has a vibrant red color.
Édesnemes: Slightly pungent and has a subtle heat. It is the most exported type of paprika.
Rózsa : Mildly pungent and has a pale red color.
Félédes: semi-sweet with medium pungency
Erős: Hottest and has a light brownish color.
Spanish Paprika (Pimentón)
Spanish paprika is mostly made from smoked peppers which gives a distinct smoky flavor and aroma with a ranging level of spiciness depending on the type of pepper used and how they are processed (with seeds or without seeds). There are three varieties of Pimentón;
Pimentón Dulce: Sweet and mild spiciness
Pimentón Agridulce: Bittersweet and mildly spicy
Pimentón Picante: Very spicy
Cayenne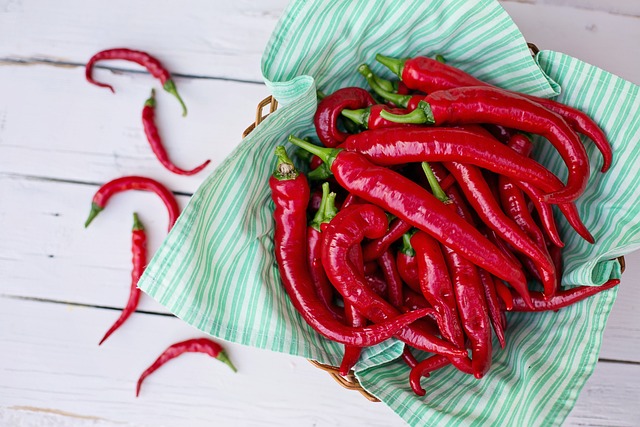 Cayenne, also a type of Capsicum annum, is made from a moderately hot, long chili pepper which is mostly used in dishes in the form of a grounded powder with a color profile of orange to deep red. The peppers are usually 10-25 cm long with a curved tip at the end and wrinkled skin.
Instead of being grown upright, these peppers hang downwards from a bush and can be easily grown at home as a potted plant for your personal use. Cayenne is classified as a spice with a moderate to hot spicy level with a general rating of 30,000 to 50,000 Scoville units. Not only used as a great ingredient to spice up your dishes, but Cayenne is also known to have high amounts of nutrients such as Vitamin C, Vitamin B6, and provitamin A and is also rich in magnesium and potassium.
Uses of cayenne can be endless as it can be used in its fresh chili form or in the form of dry ground spice.  It can be used on all your seafood or meat dishes, casseroles, stews, curries, and even to flavor sauces to enjoy a mouthwatering meal.
 Differences Between Paprika and Cayenne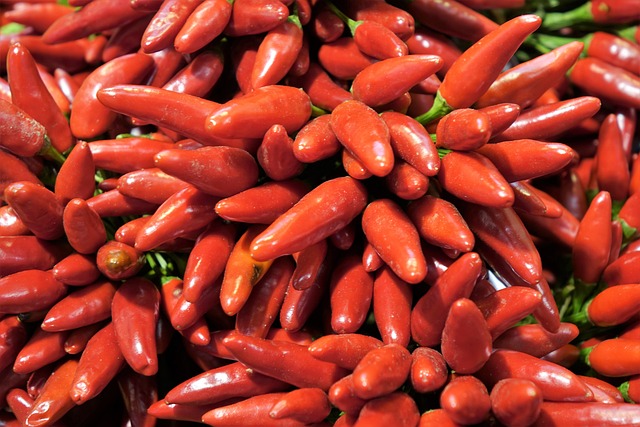 After getting to know a bit about what paprika and cayenne are, it is important to also know their differences and how to distinctly identify them to get a broad understanding. Let's take a quick look at the factors that make these two spices different in their own way.
How It's Made
Cayenne is made from Cayenne peppers or fruits whereas paprika can be made from a variety of peppers such as bell peppers, and tomato peppers. The difference in the consistency of both the ingredients is also noticeable, as paprika is a finely grounded powder whereas cayenne has more of a coarse texture. This is also one reason why paprika can be used as a garnish on dishes and not cayenne on its own.
Level of Spice
The main and most significant difference between paprika and cayenne is its level of spice. Although once dried and powdered, these two have a similar appearance, they are much different from one another.
Cayenne peppers, which are a moderately spicy pepper, have a Scoville unit of 30,000-50,000 whereas paprika cannot be given a Scoville value as it is made from a variety of sweet peppers and a single value for its hotness cannot be calculated.
Flavor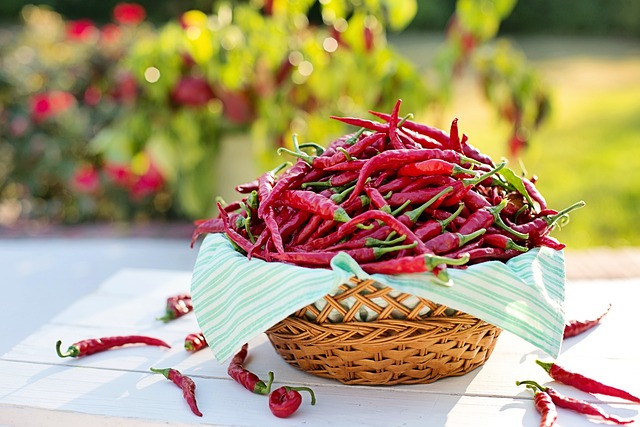 Paprika is known for its mild, sweet, fruity flavor whereas cayenne does not offer a sweet flavor. Instead, it gives a smokier flavor to the dish that it's been added.
Color
A wide color palette is available for paprika from orange to light brown to vibrant red. This color range is due to the various types of peppers that are mixed and ground to make their base. However, cayenne on the other hand has a limited color range from an orange to a deep red which depends on the color of the cayenne pepper once dried and smoked.
How It's Used
Due to the vibrant color and its mild-tasting factor, paprika is not only used to flavor dishes but it's also used as a garnish to sprinkle on top of eggs and other dishes even in its raw form. However, cayenne is not usually used in this manner as it is much spicier and therefore is mostly used in dishes that you need a little punch in. 
Wrapping Up
Cayenne and paprika are two of the most used staple ingredients in the culinary world. Despite their similar appearances, these two spices have unique color and flavor profiles of their own. 
Knowledge of nature and how the flavors of these ingredients are and you can confidently use these spices to make your delicious dishes into gourmet style cooking and impress your loved ones!