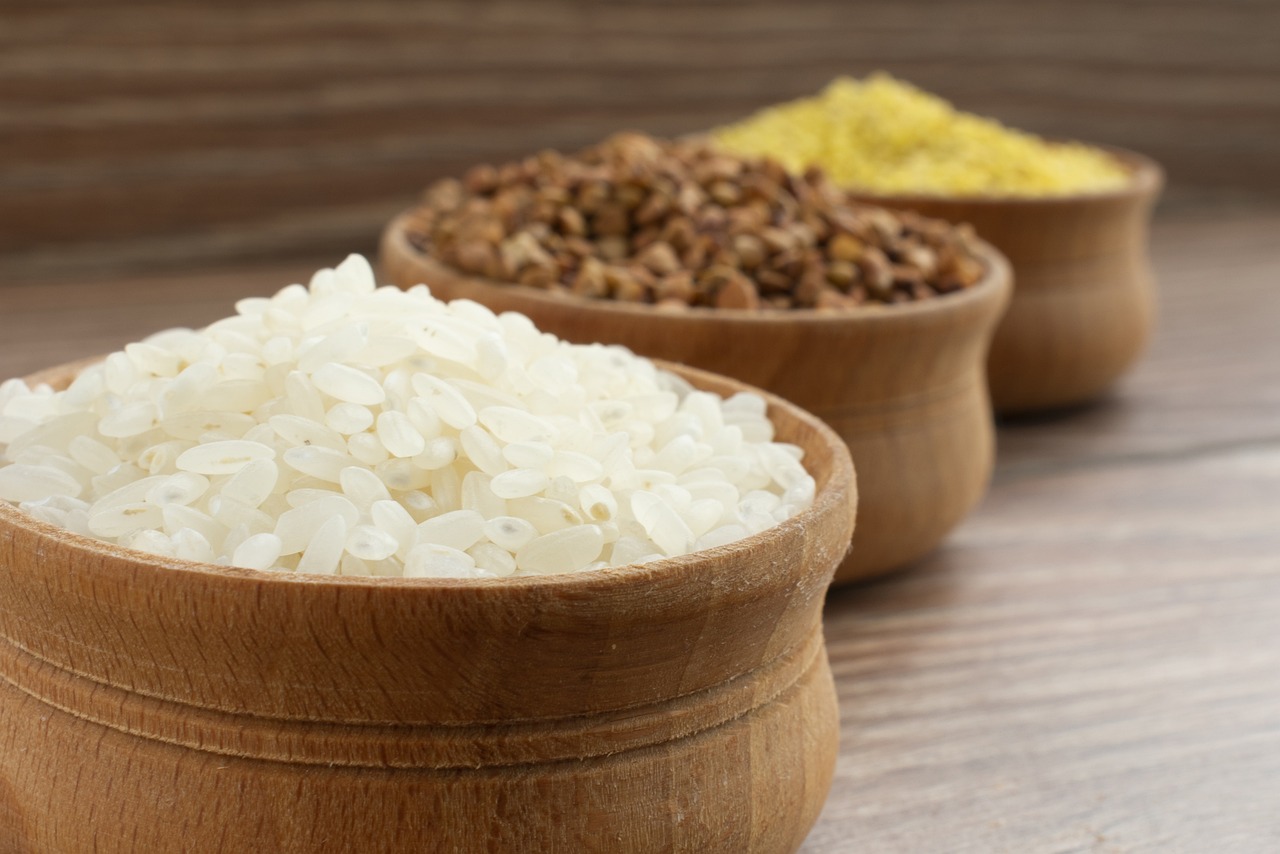 Millet is a small, round whole grain, a type of cereal, grown in Nigeria, India, Asia, and Africa. Loaded with nutrients, millet is recommended by doctors and dieticians, as a breakfast cereal and is regarded as a great, healthy way to kickstart your day.
In this article, we'll take a look at what millet is and the many different types available.
What is Millet?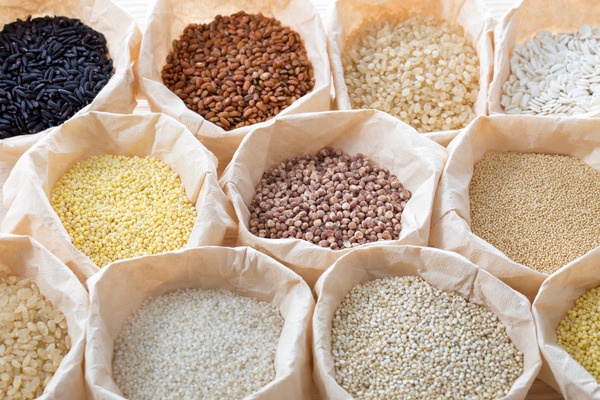 Belonging to the Poaceae family, millet is a grass that bears seed-like grains that has amazing nutritional benefits. It is one of the oldest crops grown dating back to 6000BC and is seen today as the sixth most important grain crop in the world and 1/3 of the world's population lives on millet.
The year 2023 is declared the International Year of Millet by the United Nations (UN). This proposal, put forward by India was approved by the Food and Agricultural Organization (FAO) to create awareness of the health benefits and sustainable aspects of its farming.
If you are health conscious and watching what you eat, experts suggest that adding millet into your diet can be very beneficial. The seed-like grains of the millet is rich in vitamin B, protein, calcium, fiber, and iron. Millet is also gluten-free, non-acidic, and easy to digest. You can achieve a diversified, balanced, and healthy diet by adding millet to your meals.
Millet is categorized into 'major' and 'minor' millet based on its grain size. Let's have a look at some of the most popular types of millet that are considered superfoods.
Sorghum (Major)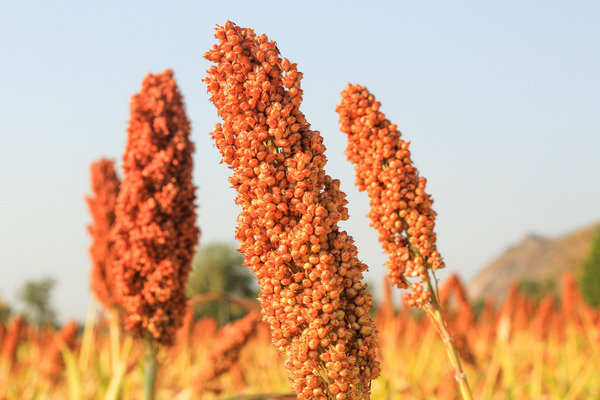 Sorghum (Sorghum bicolor) is listed as the world's fifth major cereal grain in terms of production and after paddy, wheat, maize, and barley. It is known as an 'old world' cereal that is mostly grown for stock feed (animal fodder) and food for humans.
Sorghum is considered a powerhouse for nutrients. It is a starchy seed that contains magnesium, copper, iron, calcium, phosphorous, and potassium and is very popular for weight loss. Sorghum is drought resistant and needs low water and fertilizer which makes it easy to grow.
Pearl Millet (Major)
Pearl millet (Pennisetum glaucum) has health benefits for a diabetic diet. It has slow-burning carbohydrates that maintain a steady glucose level for extended periods after consumption. It is also excellent for heart health as it has cholesterol-lowering properties and rich dietary fibers.
Pearl millet is a multi-stemmed, robust annual grass. It is the tallest millet that grows up to 5 – 8 feet and is quite adaptable to grow both in less fertile and fertile soil with varying levels of moisture. It can produce a yield of 4-5 tonnes per hectare and is quite popular in India where it is often called Bajra.
Pearl millet is grown as a food crop but is great for grazing and regrows well after grazing.
If you plant pearl millet in full sun, then the leaves turn a deep purple or maroon color. This color is very ornamental but can be only reached with the correct light and temperature conditions.
Kodo Millet (Minor Millet)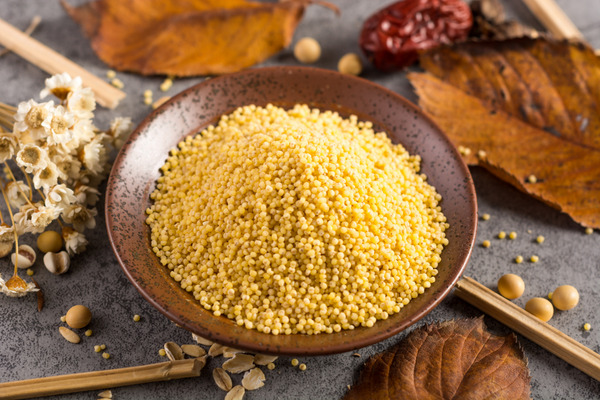 Kodo millet (Paspalum scrobiculatum) makes a great substitute for rice and wheat and is highly nutritious. With higher compositions of vitamins and minerals, Kodo millet is healthier than rice. It is one of the healthiest millet varieties with a plethora of health benefits.
It is high in protein and fiber and low in fat. What is unique about Kodo millet is that it has high amounts of lecithin that strengthens the nervous system.
Kodo millet increases insulin sensitivity and controls sugar levels which are beneficial to people with diabetes. It is high in antioxidants, potassium, and phosphorus with little to no phytase. These properties benefit those with kidney diseases.
Kodo millet needs 2-4 months for maturation and is mostly grown on soil deprived of minerals and nutrients as it survives in harsh conditions.
Finger Millet (Minor Millet)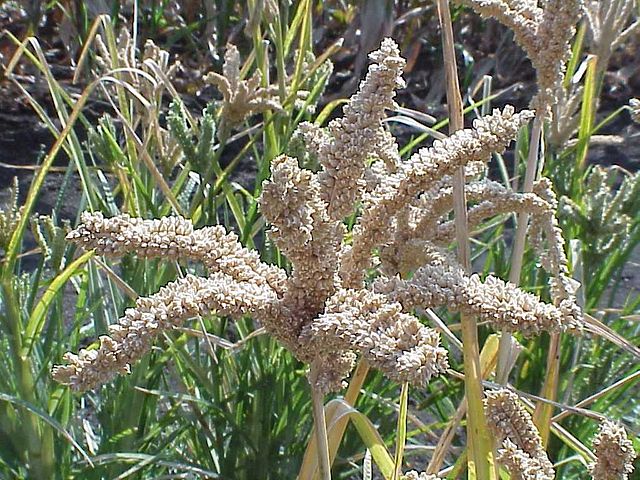 Finger millet (Eleusine coracana) gets its name because of the finger-like seed head. It has the highest productivity among all types of millet especially grown in India and it can thrive in many types of temperatures.
Finger millet is an excellent source of calcium, easy to process, and has malting properties. It is used in flour, bread, malts, and alcoholic beverages. Its nutritional benefits and properties make it ideal for making baby food.
Barnyard Millet (Minor Millet)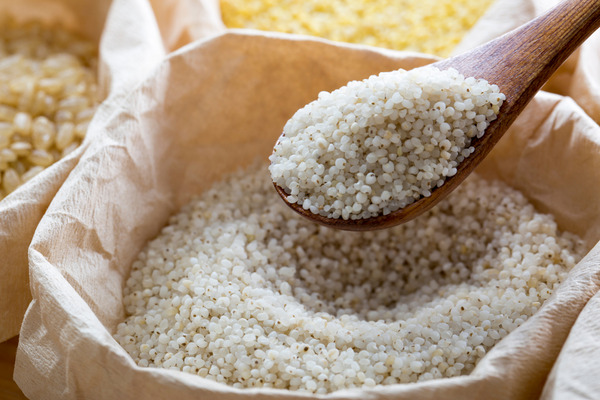 Barnyard millet (Echinochloa esculenta) is an important crop when it comes to nutritional benefits. It is a great source of highly digestible protein and dietary fiber with soluble and insoluble fractions. This prevents constipation, bloating, excess gas, and cramping. Barnyard millet contains more iron and zinc than other varieties of millet. Despite all these health benefits, barnyard millet is not fully utilized in our diets.
Barnyard millet grows in hilly areas and marginal lands, where other crops don't grow well.
Foxtail Millet (Minor Millet)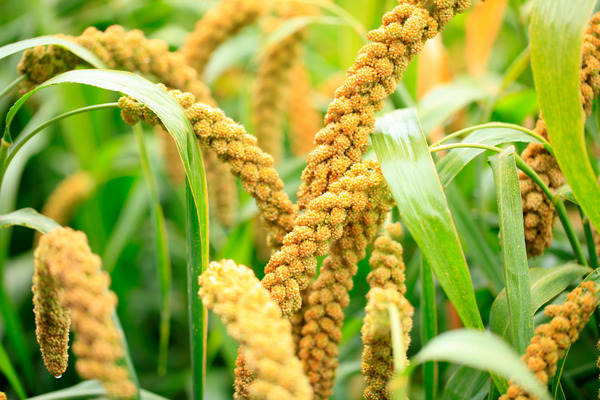 Foxtail millet (Setaria italica), also called Italian Millet, takes 65-70 days to mature and grows in semi-arid regions, needing a low amount of water. It is the oldest known type of millet with origins going back to southeast Asia. Foxtail millet is the most produced millet globally with over 90 million people depending on it as a source of food.
Foxtail millet has a high source of vitamin B12 and has health benefits for the heart, nervous system, skin, and hair growth. It also improves glycaemic control, and reduces insulin, cholesterol, and fasting glucose. It contains complex carbohydrates that help with weight loss. It is easy to see how an increased amount of foxtail millet will have overall health benefits.
Little Millet (Minor Millet)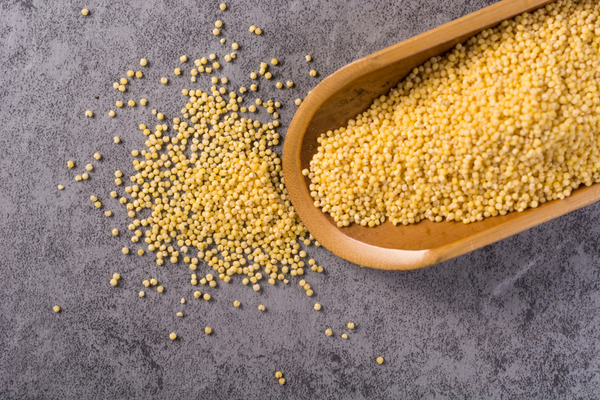 Little millet (Panicum sumatrense) has huge health benefits. It is rich in magnesium, niacin, and phosphorus. These help with heart health lowers cholesterol, help with weight loss, repair tissue damage, and detoxify the body. It is also high in fiber, potassium, zinc, iron, and calcium. This can be an excellent replacement for rice. With its high sources of vitamin B and antioxidants, little millet is a wonder of a superfood.
This type of millet can withstand extreme water conditions, such as water logging and drought.
Proso Millet (Minor Millet)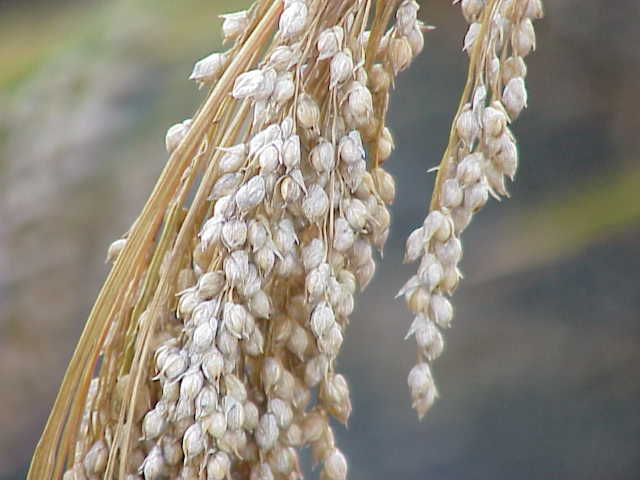 Proso millet (Panicum miliaceum), is commonly grown in the US as a food crop.
Proso millet is high in nutrients. It is a tiny pale yellowish-colored seed that has a nutty flavor. It is exceptionally beneficial in managing blood sugar. It is gluten-free and rich in minerals, dietary fiber, polyphenols, vitamins, and proteins. It is also high in lecithin which helps neural health systems. It has excellent fermentation yields which makes it a great source for fuel ethanol production.
It needs less water and grows quickly in drier regions of North America, Asia, Europe, Africa, and Australia. It is the most adaptable millet to grow with minimal water requirements and is also tolerant of high elevations. It thrives in the warmer seasons and is a short-growing crop that takes about 60-100 days to mature.
Nutritional Content of Millet Varieties with Comparison to Quinoa, Rice, and Wheat.
| | | | | | |
| --- | --- | --- | --- | --- | --- |
| Crop | Protein (g) | Fiber (g) | Minerals (g) | Iron (mg) | Calcium (mg) |
| 1. Sorghum | 10 | 4 | 1.6 | 2.6 | 54 |
| 2. Pearl Millet | 10.6 | 1.3 | 2.3 | 16.9 | 38 |
| 3. Kodo Millet | 8.3 | 9 | 2.6 | .5 | 27 |
| 4. Finger Millet | 7.3 | 3.6 | 2.7 | 3.9 | 344 |
| 5. Barnyard Millet | 11.2 | 10.1 | 4.4 | 15.2 | 11 |
| 6. Foxtail Millet | 12.3 | 8 | 3.3 | 2.8 | 31 |
| 7. Little Millet | 7.7 | 7.6 | 1.5 | 9.3 | 17 |
| 8. Proso Millet | 12.5 | 2.2 | 1.9 | .8 | 14 |
| Quinoa | 14.1 | 7 | * | 4.6 | 47 |
| Rice | 6.8 | .2 | .6 | .7 | 10 |
| Wheat | 11.8 | 1.2 | 1.5 | 5.3 | 41 |
Health Benefits of Millet
Supports strong bones, skin, teeth, and hair
Detoxifies the body
Lowers bad cholesterol
Prevents type 2 diabetes
Prevents breast cancer
Reduces blood pressure
Reduces blood clotting
Protects against heart diseases
Aids in respiratory conditions
Optimizes kidney, liver, nervous and immune system
Reduces gastrointestinal conditions
Eliminates bloating, constipation, excess gas, and cramping
Wrapping Up
Millet is an amazing crop that has immense health benefits and can be used as a source for various productions. It is a wonder that millet can provide such high levels of nutrients and minerals when it itself prefers infertile ground and thrives where other plants won't grow with the additional benefit of needing little water.
With such high benefits, millet is seen as underutilized, and this is why the UN declared 2023 as the International Year of Millet to create awareness and increase the production and use of this crop.
Now that you are aware of what an awesome superfood millet is, why not include it in your meals to enjoy a healthy life?