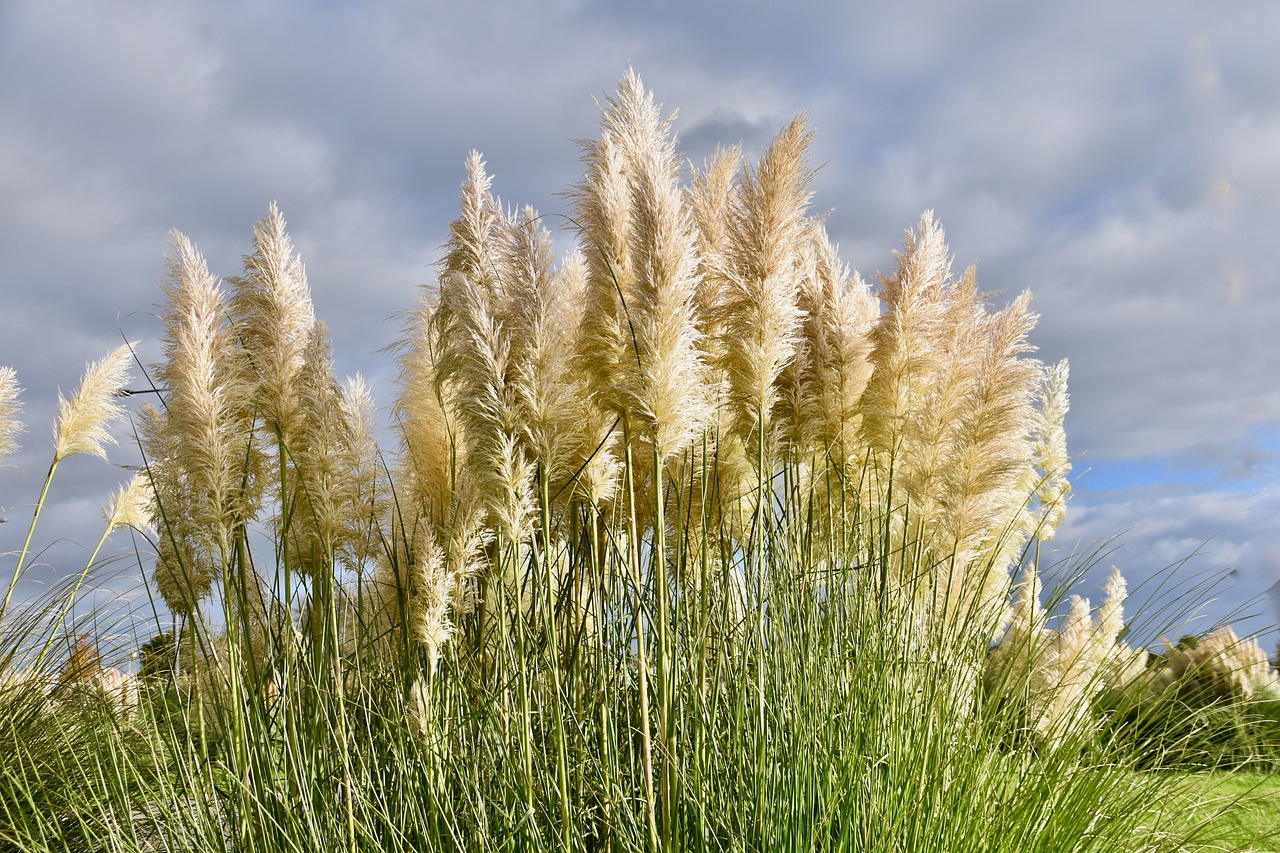 Pampas grass is a tall, ornamental grass native to South America. It is known for its fluffy, white plumes that appear in the fall and can be used as a decorative element in gardens and landscaping. The grass is also popular for its ability to withstand dry conditions and can be found in a variety of climates. It's a versatile plant that can be used in a range of design styles and settings.
In this article, we'll take a closer look at what pampas grass is, its various uses, and how to grow it in your garden.
What is Pampas Grass?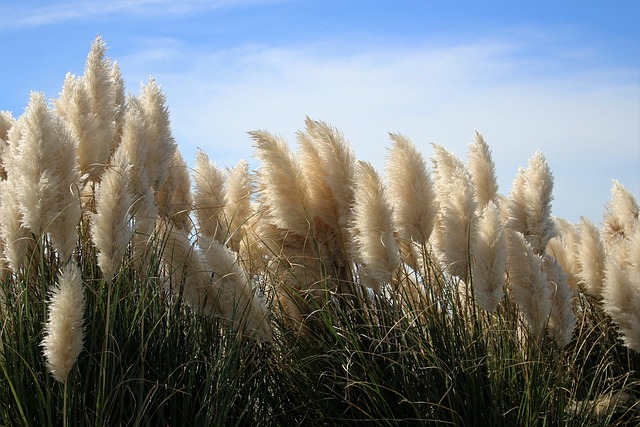 Pampas grass, with its scientific name Cortaderia Selloana, is a South American native textured grass that grows to heights of 12 feet. It's quite popular due to its unique characteristics such as its billowing stalks, its form that resembles that of wheat, its silky plumes, and the long-lasting beauty of its flowers.
It is a well-loved décor and floral accessory for bouquets, wreaths, floral necklaces, floral centerpieces, and for ornamental purposes. It's a popular ornamental plant because it can last for a long time, doesn't need much tending, and is easy to grow in any environment.
While the pampas grass plumes have a neutral beige as their natural color, many gardeners and florists use dye to enhance their color and to allow for a more elaborate floral arrangement. While the plumes are used fresh for every floral arrangement, many designers prefer to use them dry for a more lasting effect and for better texture. Dried pampas grass plumes are commonly used as ceremony backdrops in weddings and events, arches, bouquets, ceiling arrangements, and many others.
Best Qualities of Pampas Grass for Floral Design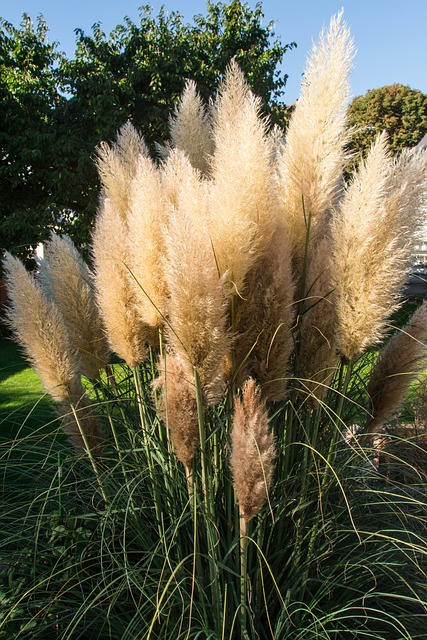 Here are some common qualities of pampas grass that are loved by the floral, landscape, and interior designers that make pampas grass
Texture
Pampas grass is simply loved by many florists and designers because of its unique texture. Its plumes have a fluffy, soft, well-defined look which is not only beautiful to look at but also has a great feel to it. Its texture greatly matches or compliments and design and style of the floral arrangement.
Neutrality
Although pampas grass is available in many colors through the use of dyes, many still prefer to use it in its natural color. Its natural color, which is neutral beige makes it great to pair with almost any color and design style.
Its natural color perfectly matches any design and style that has to do with nature such as wood, rocks, flowers, ground, leaves, and others. However, due to its simplistic form, it can also be used as décor for other styles such as rustic, industrial, modern, and other styles.
Versatility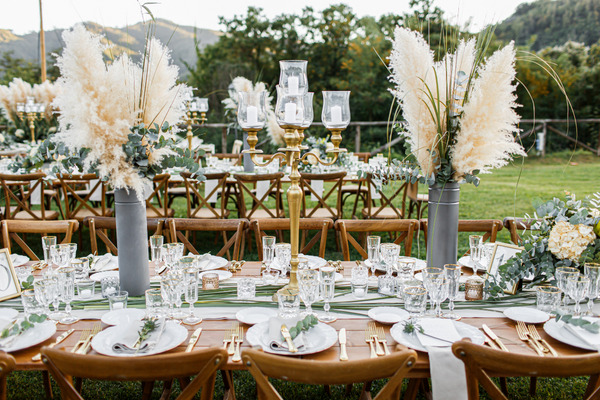 The use of dried pampas grass for floral decorations has been popular ever since but has become more widely known since 2018. Since the pampas grass preserves its texture, and form, as well as its elegance even when dried, florists love to use it for any ventures and events.
Its unique texture adds to the calmness of the surroundings, and it gives balance to the strong colors and beauty of the flowers. Its natural color can also bring life to a plain-colored room and adds elegance when used as a centerpiece along with matching flowers.
Inexpensive and Easy to Acquire
A good thing about pampas grass is that it is quite easy to acquire in the market. Pampas grass is easy to grow and grows almost anywhere, therefore the price for this grass is inexpensive.
While other plants and flowers are most expensive when fresh and become cheaper when dry, pampas grass prices don't change. In fact, pampas grass becomes even more beautiful over time as its plumes become fluffier as they dry. 
Reusable
Florists and designers love that pampas grass can be reused. As mentioned earlier,  pampas grass plumes become fluffier as they dry, and it does not wither as it loses moisture. In its dry form, it retains its texture for a long time – even for years.
Since it is reusable, it becomes an inexpensive floral accessory or decoration over time, and being reusable means it is also sustainable.
How to Grow, Prune and Maintain Pampas Grass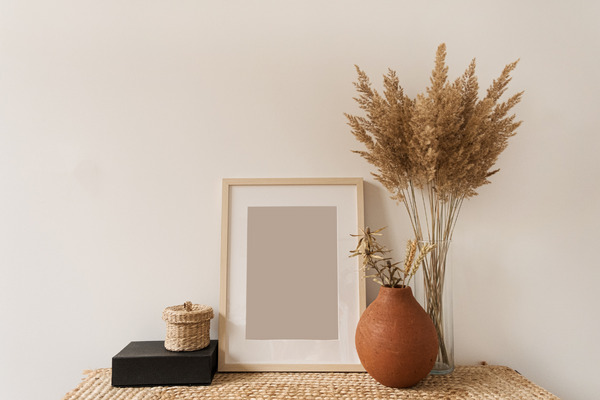 Here are the steps you need to take when growing pampas grass.
When planting pampas grass, you need a strategic place to plant it. As it can grow to heights of 12 feet, growing the plant indoors would not be practical. So, make sure that you set up a spacious room or area to grow your pampas grass in your garden. In addition, growing pampas grass from seeds takes a while (about 2 to 3 years before fluffy plumes come out) so you should be patient.
First, lay the pampas grass seeds over a tray of soil or directly over the ground. Do not bury the seeds under the soil. Allow it to develop sprouts. Frequently spray water on the seeds for moisture and keep them away from direct sunlight. As soon as the seeds start to germinate allow for 8 hours of sunlight per day. Transfer the sprouts to a separate container to enable further growth and maturity.
Once the young pampas grass grows to heights of 1 to 2 feet, transfer them to the ground with 5 to 7 inches depth. Also, maintain a good distance from each stalk to allow for each stalk to breathe and absorb enough nutrients from the ground. Maintain frequent watering at least once a day until the plant reaches maturity or until plumes develop.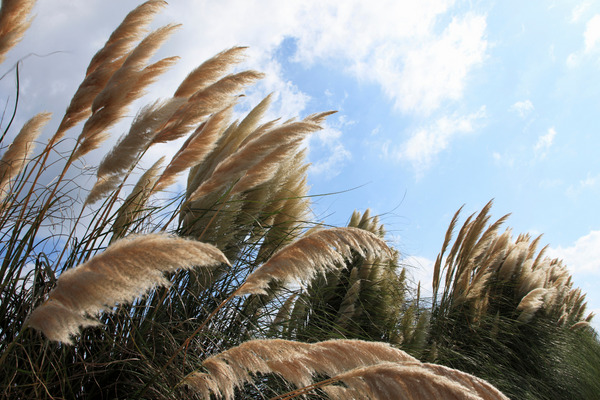 Once the pampas grass is harvested for its plumes, it can be pruned to allow for regrowth. When pruning, cut anywhere close to the ground for healthy regrowth. The best time to prune pampas grass is during early spring or late winter.
While growing pampas grass for your own floral design and decoration needs is not that difficult, looking to sell them on the market is also a good avenue to take because of its great demand. Since the pampas grass can be used to compliment any flower arrangement or setting, many florists as well as designers are on the lookout for a good supply of pampas grass.
If you're growing a considerable amount of pampas grass in your garden or backyard, then it would also be a great idea to sell them off for a good price.
Wrapping Up
Pampas grass is truly quite a spectacle whether in bouquets with other flowers or simply in the garden. Its texture from its plumes along with its vibrant neutral color gives balance to any setting.
Growing this grass in your backyard or garden is quite easy and it doesn't require much maintenance when it's fully grown.
While it provides a good supply of plumes for personal use, it can also be used to make some good money as a side hassle since many florists and designers are after it. So, whether you simply want the plumes to beautify your room or bouquets of flowers, or if you want an easy way to make money from its plumes, then growing pampas grass at home would be a great venture to take.